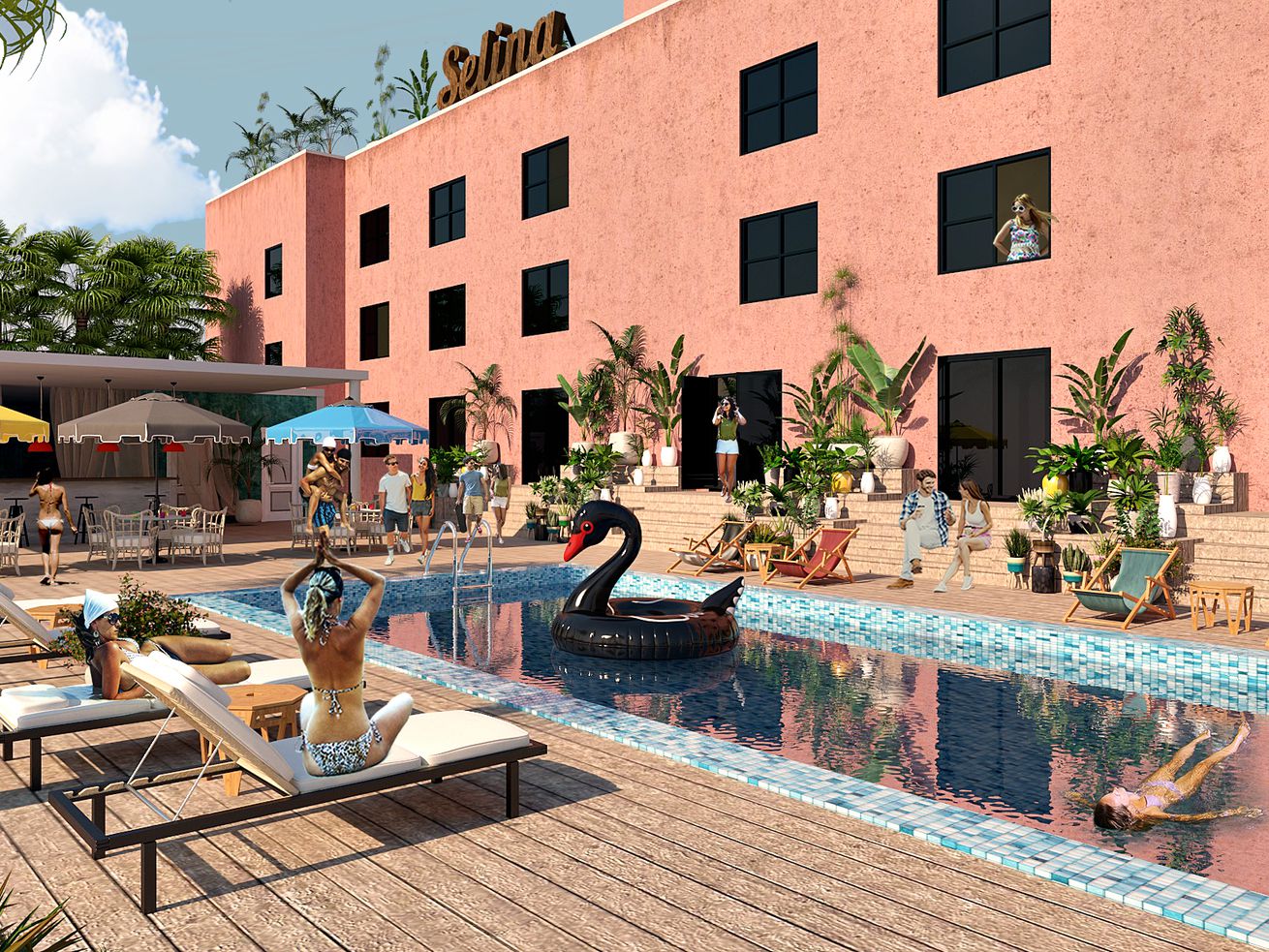 The historic Jazz Age building will be the first U.S. location of the Selina brand
Little Havana's historic Tower Hotel building is just months away from reopening as the first U.S. location of Selina, a fast-growing combination lodging and coworking company with a strong presence in Latin America. The renovation will open a new chapter for the old 1920s-era building at 1450 SW 7th Street that previously served as a WWII hospital and a jazz venue that hosted the likes of Billie Holiday.
Offering both private and communal accommodations, the upcoming project is expected to include 62 guest rooms with 220 total beds. The development will also feature colorful decor from local artists and designers working with Selina's creative director Oz Zechovoy. Amenities include an 80-desk work space, a pool deck, coffee shop, bar and a restaurant.
Although the Little Havana establishment won't open its doors until September, Miami locals can get an early feel for what the Selina is all about by visiting a soon-to-open combination retail and coworking space in Wynwood. A collaboration with Brothers and Brawlers, the so-called Selina Brawlers store at 2819 NW Second Avenue is described by its creators as "a hotel lobby without the hotel." It will sell lifestyle items ranging from eyewear to motorcycles as well as artwork found in the hotels.
Selina currently operates 24 hotels across eight South and Central American countries and hopes to follow its U.S. debut in Miami with other locations in Brooklyn, Washington D.C., Philadelphia, Boston, and Los Angeles. Pricing at the Little Havana locale will run the full gamut of affordability, with bunk beds starting around $30 per night and private quarters fetching between $200 and $600, according to The Real Deal.