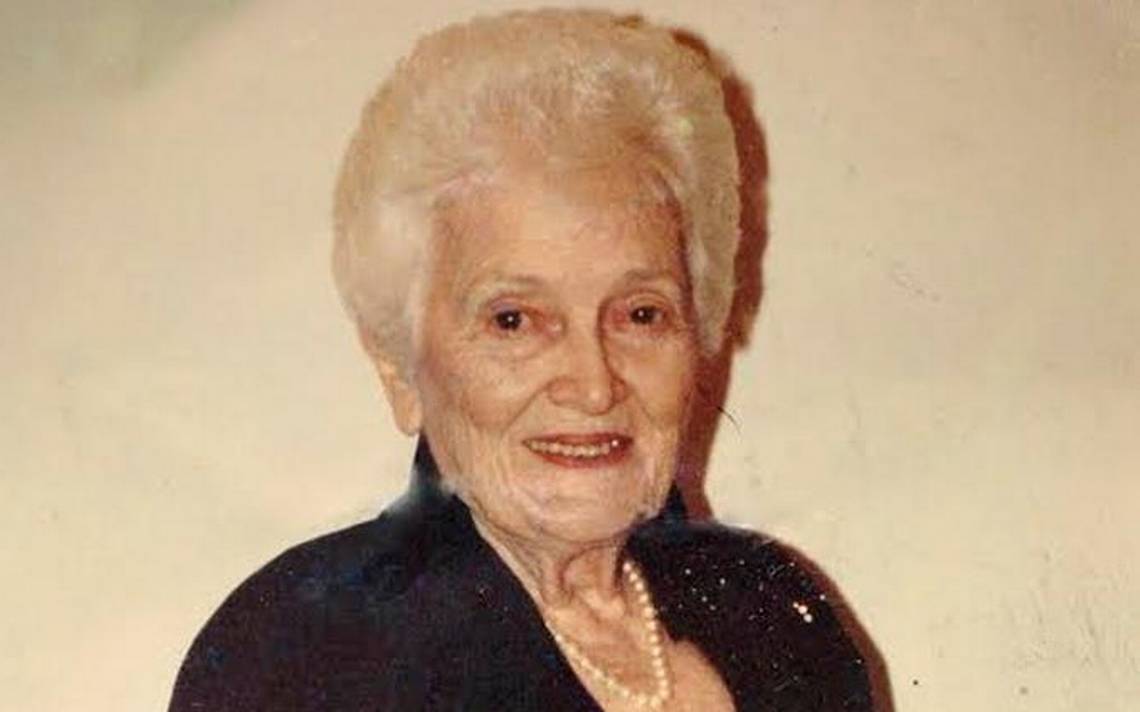 Helen Rose Tendrich and her husband Isadore were new to Miami Beach in 1932 when they opened their first business together — a peanut concession stand at the old Miami Beach Kennel Club where South Pointe Park sits today.
She was only 17. Too young to legally be at a dog track. So, her son Howard Tendrich laughs, she had to jump over the fence because they wouldn't let her through the front gate.
This would be about the only time Helen Tendrich had to worry about being underage. Tendrich died on Feb. 21 — at 101.
She lived through both world wars, U.S. presidents Woodrow Wilson to Donald Trump and the evolution of Miami.
Tendrich was on top of these changes. When television was new in the 1950s, the Tendriches placed a set in the front window of their general store, U-Save-It, facing U.S.1 in South Dade. The couple left the TV on all night so that passersby could watch the flickering images on the screen.
Before Walmart, there was U-Save-It. The family store carried dry goods, meats, produce, weapons and toys. Isadore, who died in 1981 at 70, four months after celebrating his 50th wedding anniversary, tended to the dry goods. Helen oversaw the grocery and meat side.
"They were inseparable," said Howard Tendrich, 76. "She said when she goes and sees my dad, she will lay into him for leaving her too soon."
She was a good mom and a phenomenal wife. They worked together in everything they did.
Howard Tendrich on his mother, Helen Tendrich
The day before she turned 100, her son told her, " 'Tomorrow you'll be 100.' And she said, 'That's pretty old!' "
Tendrich, born Oct. 2, 1915, in New York City, did not have family longevity in her genes. Her father died at 26. Her mom died before 50.
U-Save-It was the culmination of the couple's businesses. They opened the all-purpose store with siblings after buying land in Perrine in 1941. They ran U-Save-It into the 1960s. Isadore went into real estate. Helen became full-time mom and grandmom.
Before U-Save-It, the couple ran Izzy's, a small grocery store in Coconut Grove on Grand Avenue. Goods were in the back, so the Tendriches took orders from the front counter and retrieved the items.
These stores inspired Howard Tendrich to open Heritage House, a boys' suit store, in Suniland in 1968. His store will celebrate its 50th anniversary in March 2018 at its Pinecrest location. His mother also lived long enough to swear him in as a council member in Palmetto Bay in 2008. "That's one of those things in a lifetime you don't forget," an emotional Howard said.
Tendrich is also survived by her sons Jack, Donald and Ronald; seven grandchildren and 14 great-grandchildren. Services are at 2 p.m. Thursday at Mount Nebo/Miami Memorial Gardens, 5505 NW Third St.