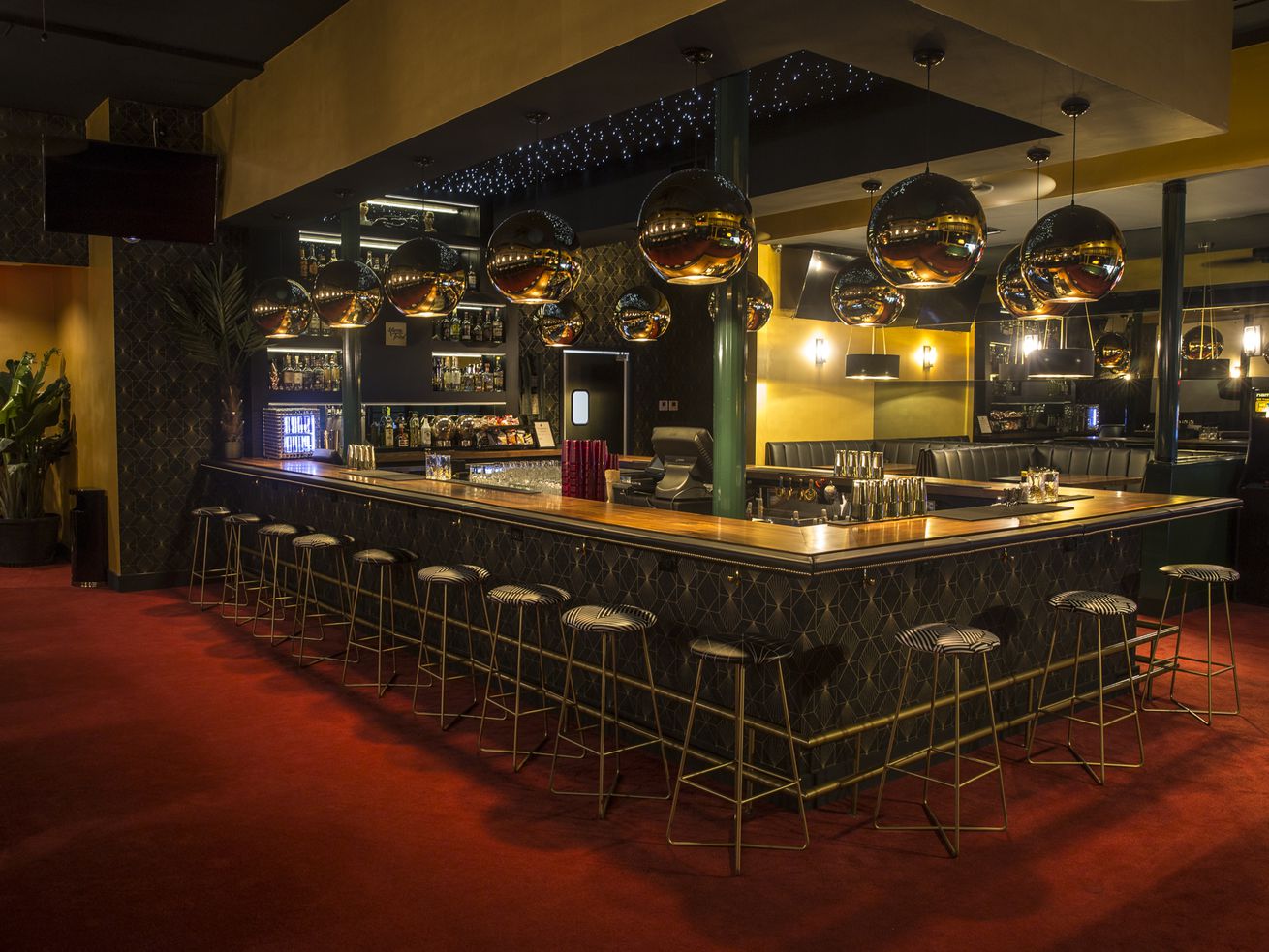 From a team behind places like Purdy Lounge, Sweet Liberty, Blackbird Ordinary and Sidebar
Downtown Miami isn't exactly known as an area people venture to after 6 p.m. but that's changing with the arrival of Mama Tried (207 NE 1st Street), a self-proclaimed "upscale" dive bar. The brainchild of the co-founder behind Purdy Lounge, Sweet Liberty and Blackbird Ordinary, Dan Binkiewicz and Mauricio Lacayo of The Bend Liquor Lounge, it aims to be a low-key, funky spot in the otherwise 9-to-5 neighborhood.
The 2,250-square foot space boasts an island style walnut bar, a sky-like ceiling featuring twinkling fiber optic stars, and plenty of primary colors to help channel the feel of an old Vegas dive bar. Rounded leather banquets and high-top tables line the walls, while gold disco lamps hang from the ceiling helps complete the retro feel. The bar doesn't fall short on entertainment featuring a Pac Man arcade game, jukebox, pool table, TVs, and a Bookleggers library.
Creating the cocktails are Sweet Liberty's Tyler Kitzman, who's offering a mix of old school drinks along with new takes on classic cocktails, while the food menu is created by former Miami Heat chef Michael Jacobs and offers nostalgic dishes like PB&J, grilled cheese and bologna sandwiches.
The music program at Mama Tried will be eclectic featuring a weekly music menu with R&B on Tuesdays, Ladies' Night on Wednesdays, country music on Thursdays, Friday and Saturdays will feature various local DJs, closing out the week with "Disco Sinferno" Sundays.
Mama Tried is now open daily from 3 p.m. to 5 a.m. with happy hour offered daily from 3 to 8 p.m.