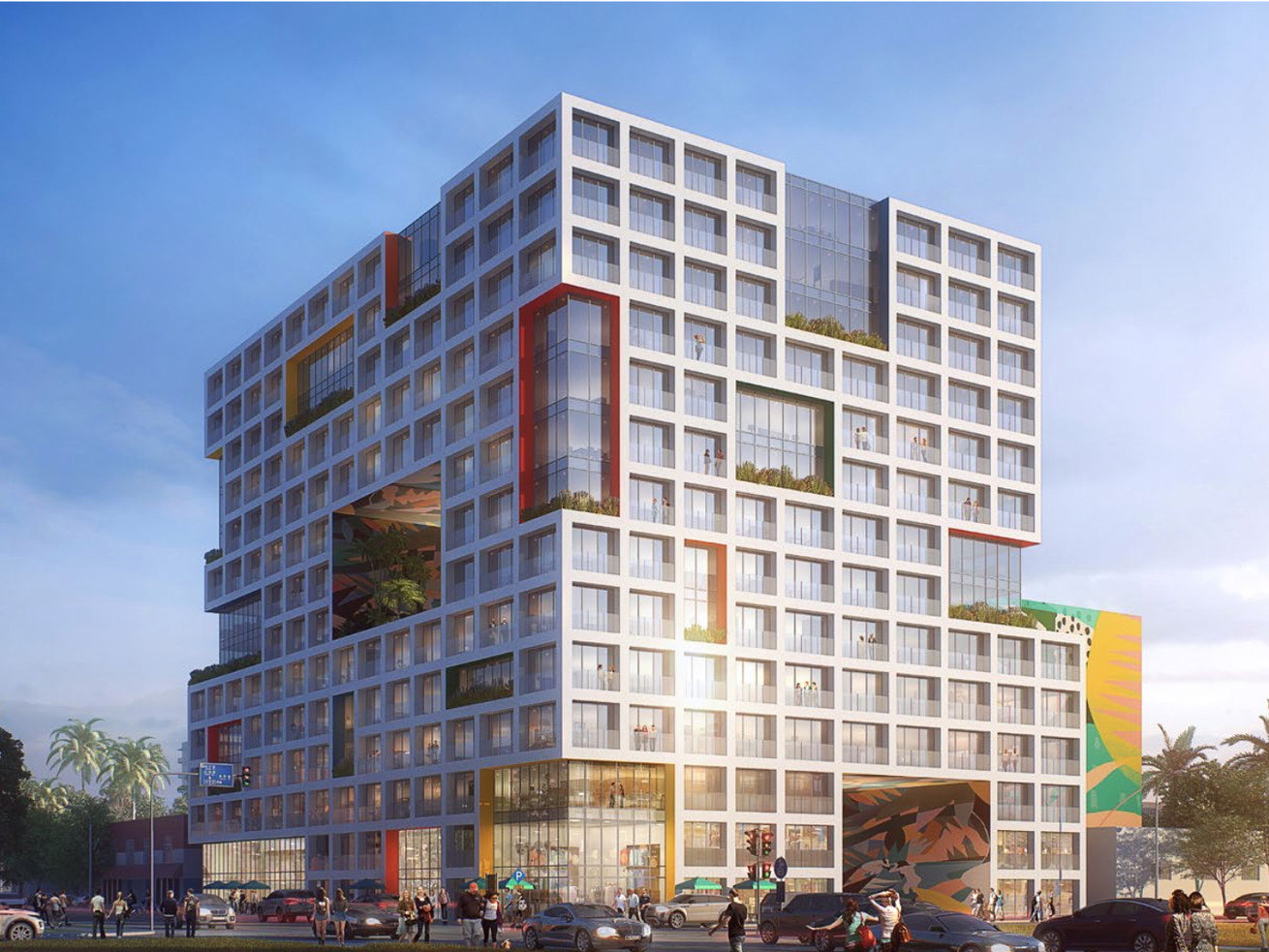 The conceptual plan calls for a mix of retail, office, residential, and hospitality uses
The transformation of Miami's vibrant Wynwood neighborhood is poised to take another step forward thanks to a new mixed-use development in the works for the Wynwood Gateway Complex at the intersection of Northwest 2th Avenue and 29th Street.
According to property owner and developer Metro 1, the acre-sized site and its underlying zoning could support a 388,000-square-foot development including 146 hotel rooms, 70 multifamily residences, 50,000 square feet of office, and 20,000 square feet of retail space. The project's conceptual design from Arquitectonica and final programming, however, are both likely to evolve as the developer lines up commercial partners and end users.
"We understand this property's immense potential and are looking for a partner who shares our vision of pushing the envelope on high-level design and environmental stewardship," said Tony Cho, president and CEO of Metro 1, in an email statement to Curbed Miami. "Our goal is not to create just another real estate project, but rather, something fresh and interesting that will push the whole neighborhood forward."
The Wynwood Gateway site is currently home to an existing 10,240-square foot retail building occupied by Ducati of Miami, BoxElder craft beers, Palmar Asian Bistro, and the new Selina Brawlers combination retail and coworking space. Cho says he would like to break ground mid 2019 and complete the estimated $100 million development by 2021, provided partners can be secured.