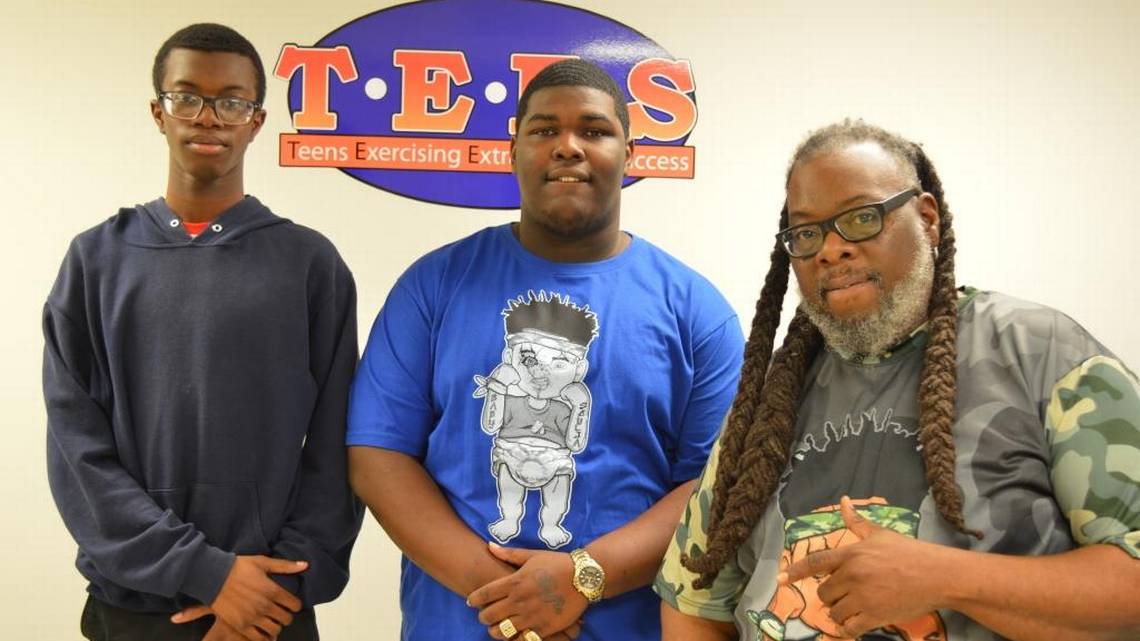 Across the nation, young people seek career readiness. In South Florida, T.E.E.S. (Teens Exercising Extraordinary Success) is preparing local youths to be the entrepreneurs and leaders of tomorrow.
"There are a lot of people that have become successful that I have been mentoring. And I just felt like, right now, in the age that we are living, a lot of these kids are not aware of business overall," said program co-creator Theodore Taylor, also known as radio personality Wildman Teddy T.
Among Taylor's greatest successes: helping discover R&B/hip hop group Pretty Ricky, which got its start about 20 years ago in Miami.
"All my years of developing artists and just people, I helped to develop Pretty Ricky when they were in high school," Taylor said. "We created a company … pretty much showed them the elements of marketing and promoting the group and they got a record deal."
The T.E.E.S program for children 13 to 19 originated in September in Broward and is centered on specific applied skills that are seen as critical for success: communication, attitude, enthusiasm, problem solving, teamwork, collaboration and critical thinking. The concept has been brewing for nearly half a decade, Taylor said.
In Sunrise, about 15 kids are involved in the program, which allows them to start their own businesses. A T.E.E.S. program recently opened in Overtown, focusing on IT computer solutions.
"When I get older, if I still have this company, I plan on making it bigger," 15-year-old Elijah Muhammad said of his developing technology company. "Since the whole world is moving into tech, I plan on using it to be a fundamental tool that people use in their everyday lives."
Elijah's business, E.T.S (Elijah's Technical Services), specializes in screen repairs, fixing computer bugs and network wiring. He is also training to become a computer tech and could be fully certified by the time he is 16. And he is not the only one who has benefited from the program.
Jonathan Jackson, 19, is also a budding entrepreneur. He started Strictly About Business (or S.A.B.), a multimedia company. Jackson is a member of the Sunrise program and was instrumental in recruiting Muhammad to join in Overtown.
"I can apply the skills that I have learned with communication, you always have to have that, it is the No. 1 key," Jackson said. "Applying the skills, that is everyday life. Like, that is the everyday goal. Apply the skills that you use. The best part about this program is actually going on the scene and actually being behind stage and getting to meet celebrities that I would have never thought that I could meet."
Teens Exercising Extraordinary Success (T.E.E.S.) will offer a free Smart n' Up Black Male Youth Summit from 6 to 8 p.m. Thursday, March 15, at Charles Hadley Park - Samuel K. Johnson Youth Center, 4920 NW 12th Ave. in Liberty City.
The event is sponsored in part by Miami City Commission Chairman Keon Hardemon's "Anti-Poverty Initiative" and Headliner Market Group, along with ProjectForward and Liberty City Optimist.
To register or for information, visit http://hrld.us/2E42upW.