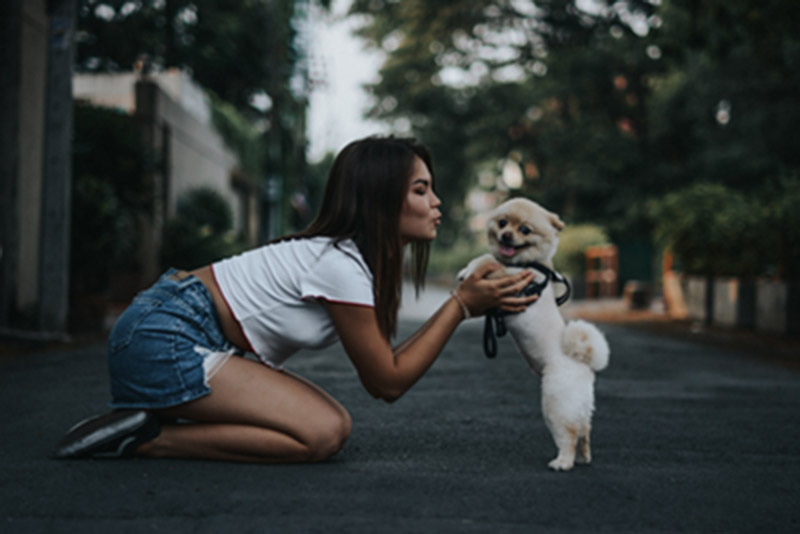 Grumble Dog is the App That You and Your Dog Have Been Looking For. Everything Your Dog Needs in One App.
There's an App for That
There seems to be a software application for everything nowadays. With easy access to various apps from mobile devices, apps have changed the way people connect, create and gather information as well as assisting with day-to-day tasks.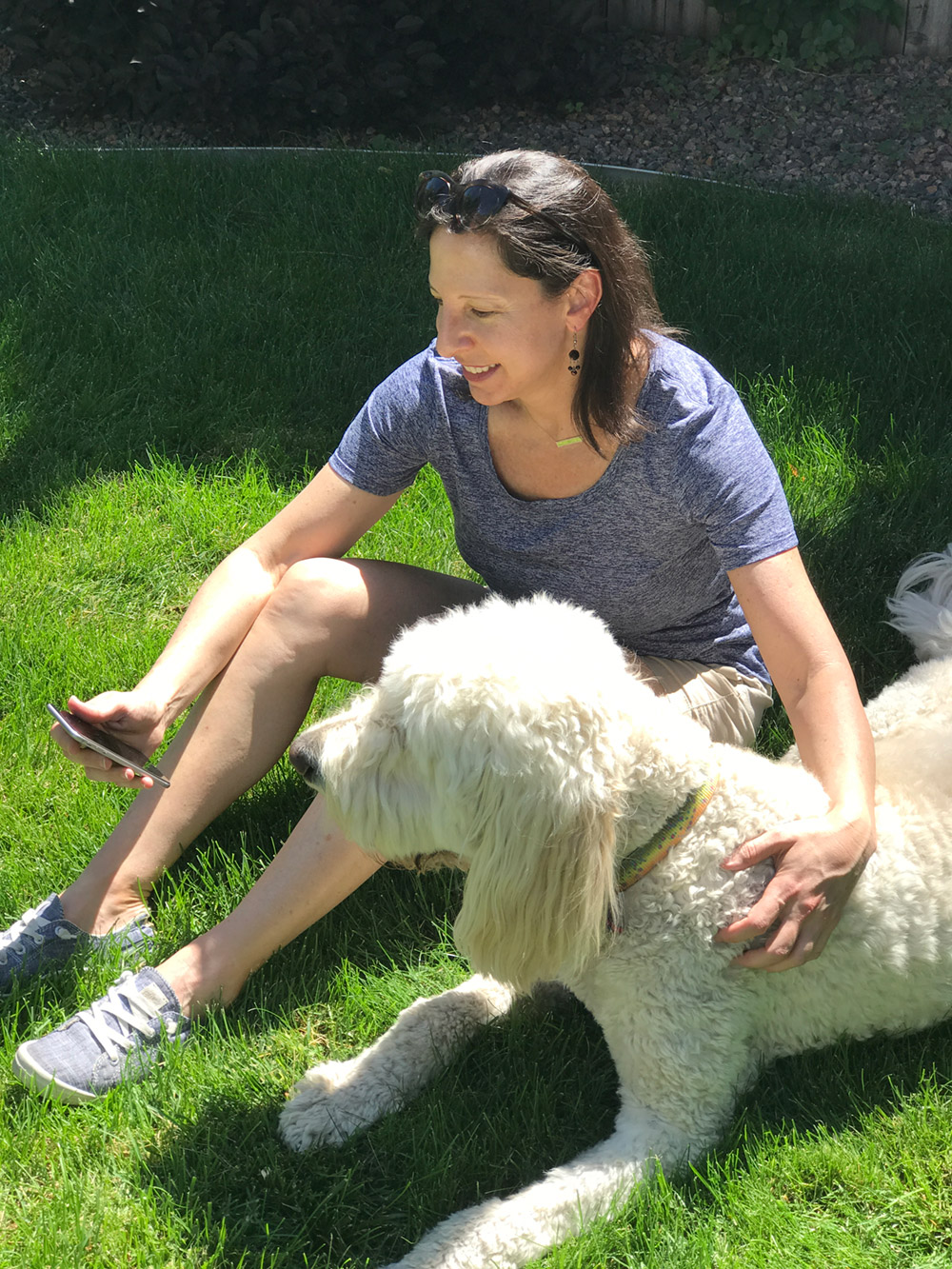 Need to set a budget for your new company startup? There's an app for that. Need to track the whereabouts of your current friends…perhaps make a new one? There's an app for that, too.
Need an app that can track your dog, book grooming appointments and compare veterinarian reviews so your beloved dog can get the proper care it deserves…? There probably isn't one for that.
Actually, there is.
If there's indeed an app for everything, there might as well be one that benefits dog owners and the community.
Enter Grumble Dog…. the All-Dog App
In the United States more than 46% of households have a pet dog equating to about 79 million dogs. Dog owners and caregivers are among the most dedicated community online. They are feverish in their support, advocacy and promotion of their lovable four-legged friends. Despite their commitment, there hasn't been an app in the marketplace that assists their loyalty…or not until now.
Grumble Dog is out to change that. Grumble Dog is the All-Dog App! There are apps out there that provide services to dog owners but not one exclusively to the deserving dog community.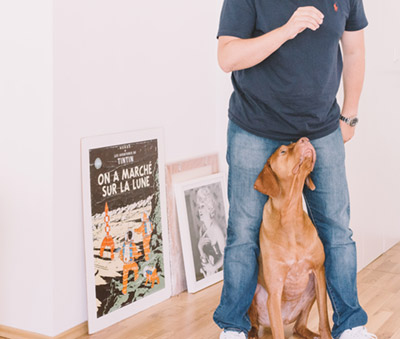 The Features
The easy-to-use app contains many features. Below are just a few things users will be able to do.
Reviews: Grumble Dog has those reviews and will allow you to post your own. Looking for reviews on the local businesses that cater to dog lovers like you?
Reach: Grumble Dog helps businesses that cater to the dog community and would like to get the word out about their high-quality services.
Research: Grumble Dog will provide veterinary information, listings, and reviews regarding veterinarians in your neighborhood and what other customer think of their service and care their dog received.
RSVP: Grumble Dog allows you to create events and alert others about the upcoming event such as a canine party or fundraiser.
Reserve: Grumble Dog provides dog owners the ability to book appointments through the app with their favorite dog walkers, groomers, trainers etc.
The Inspiration
Based on an extensive interview from the New York Metropolitan, Grumble Dog Founder Carla Newman recognized the need for the dog community and explained why she wanted to take action.
As an entrepreneur for more than 20 years, she has spent her career filling voids in various marketplaces by growing startup companies to address the needs of customers and businesses alike.
Newman, who founded several startups including ThreeThought LCC, wanted a change from what she's been normally doing. She wanted to contribute to one her passions—dogs and the dog community.
Her previous line of work focused around lending advice to early startup companies to get going in the right direction. When Newman decided to sell some of her startups, she wanted to do something different.
"I was ready to explore and get creative," she said. "That's why I started the app."
She fortunately had quite a bit of experience in the tech industry, she said, which would turn out to help her quite a bit.
Being tech savvy and a dog lover, she found her niche and the need for an app.
"The need was glaring," she said. "There were a few apps that addressed small parts of what the dog community wanted, but not one 'go-to' app that really catered to the diverse products and services the dog owners were interested in, and certainly nothing to help promote the businesses supporting the community. We wanted to know some of the things Grumble Dog will be providing users of the app—dog lovers need so much more than information on a new brand of dog food."
Newman was targeting for an "extremely dedicated community" that could benefit from such an app. And she didn't have to look far seeing she was already integrated into the dog community.
It's why she found the app after all. To help dog-owning community.
"I knew if I could provide them with a high-quality offering that was helpful and useful that we could establish a long-term relationship," she said
Not Just Any Pet App
As stated before, Grumble Dog is the first of its kind. There are similar pet apps out there, but the social component as a community-based app is how it truly stands out, Newman said.
"Grumble Dog is a platform that allows individuals to assist and inform others in the neighborhood with trusted opinions and experiences regarding dog services in their area," she said. "There's no app out there exclusively focused on only dogs. Over 60 million households in the US have a dog, and Grumble Dog is here to support the very dedicated dog community."
Though a devotee to dogs, Newman was new to the concept of creating apps. Grumble Dog happens to be her first. She's pleased with the initial release, and with all it's bells and whistles, she ultimately wants the app to be accessible and user friendly for the dog community.
"I want app users to be able to go to the app for anything they want or need pertaining to their dogs. I want them to turn to Grumble Dog and feel completely connected and comfortable. Our purpose is to provide app users with the most accurate and updated information involving the best quality dog services, events, parks, lost and found notifications," Newman said. "At the same time, we want to help out dog related businesses like veterinarians; pet stores; groomers; dog walkers; kennels; and trainers, gain exposure and clientele because of their expertise, utmost care, and high-quality services. The app is most successful when both sides are using it by working together to provide both dogs and dog owners with everything they truly need."
But the app creation is just "step one," Newman said.
"…and now building the community is step two, so there is more work to do but I'm having a lot of fun," she said.
What's in a Name?
The name itself has no particular meaning. When asked about the origin, where she came up with the name, it just seemed like a natural fit.
"Honestly, I think it's cute. I stumbled upon it one day and thought it was perfect," she said.
But more important than a trademark name, is perhaps what comes to mind, she said.
"I envision a group of dogs hanging out on a street corner with each other keeping the neighborhood safe," she said.
And with that, the name stuck. "Once we found the name, I fell in love with its edginess. Every time I say the name I smile and laugh. If the name of an app can make you smile, it's got to be a good name," she added.
Taking it to the Next Level
Newman said that when the Grumble Dog team took this app to the next level, that's when it tapped into not only the needs of the dog community but its concerns.
"Dogs are not just our pets," she said. "Dogs are part of our family. Grumble Dog loves dogs every bit as much as the community it serves. When the Grumble Dog team thought about how to take the app to the next level, we tried to answer the question, 'how do we better protect and care for our dogs?' It's the answer to these questions that really set the app apart."
In answering that question, Grumble Dog involved itself in dog rescue organizations run on shoestring budgets that work to care and revitalize injured and mistreated dogs. Many dog owners can thank these organizations for providing them with the dogs that are a part of their families today. Grumble Dog wants to support these organizations and the remarkable work that they do.
Every month, Grumble Dog will donate $1,000 to a dog rescue organization registered on the app. As Newman explains, "Grumble Dog intends to put its money where its mouth is. Grumble Dog not only wants to be viewed as an asset to the dog community, but their intention is to support it as well!"
Another feature of the app will ensure your dog is never lost again. Unfortunately, everyday dogs run away or get lost and it's heartbreaking for the owner and dog alike. But this is a solvable problem. Through Grumble Dog, dog owners will be able to order a dog tracking device that will be able to find your lost dog regardless of whether the dog is a few blocks away or jumped on a train across the country. Dog owners will be able to set up an "invisible" fence. If the dog runs outside of that area an alert will be sent to your phone. Your dog should never be lost again!
The tracker will double as a health monitor. You can track your dogs' daily activity to ensure they are keeping up with the exercise and fitness.
Carla is excited to launch Grumble Dog out into the dog-loving community, but she only wants the app to get better. "We have other ideas about features we would like to have in the app, but to be honest we want to get the app out to the dog owners and hear back from them about what they would like to see next. Grumble Dog is for the dog owner, individuals and business owners who make their living supporting the dog community, dog advocates who work tirelessly and without much support to care and protect our family dogs and quite frankly for the dogs themselves to ensure they are being taken care of just as we would look out for and care for any member of our family."
"I chose to focus on dogs not only because they are the most lovable and loyal pet, but because dog owners are an extremely devoted group who are committed to providing all the best things for their dogs," she said.
On a Global Scale
If Grumble Dog is a hit on a national level, Newman certainly wants to take her app on a global scale.
"Apps are international so we want to be a 'go to' resource for any dog community worldwide," she said.
The dog community certainly extends outside of national borders, she said.
"I think many people would be surprised at how large some dog communities are in Brazil, China, Japan, and throughout Europe," she said. "If Grumble dog can expand internationally, that would truly be amazing! Every dog and pet owner, whether locally or globally, matters to me and to Grumble Dog itself!"
Moving Forward
With her first app near completion, Grumble Dog is Newman's current focus. "As for future projects you will have to wait and see," she said.
Once the app is released she just wants it to grow, get better and become a staple in the dog community. She's quite pleased with how things have been progressing thus far. "I've really enjoyed creating Grumble Dog. Building the app is step one and now building the community is step two, so there is more work to do but I'm having a lot of fun. The process isn't easy but it's completely worth it! I find myself wanting to create more apps in the future," she said.
Get the App…Stay Updated
Grumble Dog is still in development, but it is estimated to hit the market in late August or early September. In the meantime, you can visit its Facebook page at www.facebook.com/grumbledogs/ to keep up to date on the app and its immediate community. The Facebook page has developed a following of 25,000 likes! The page regularly posts articles and content based around all things dogs.
For more info call Seattle Advertising at (206) 501-4411.