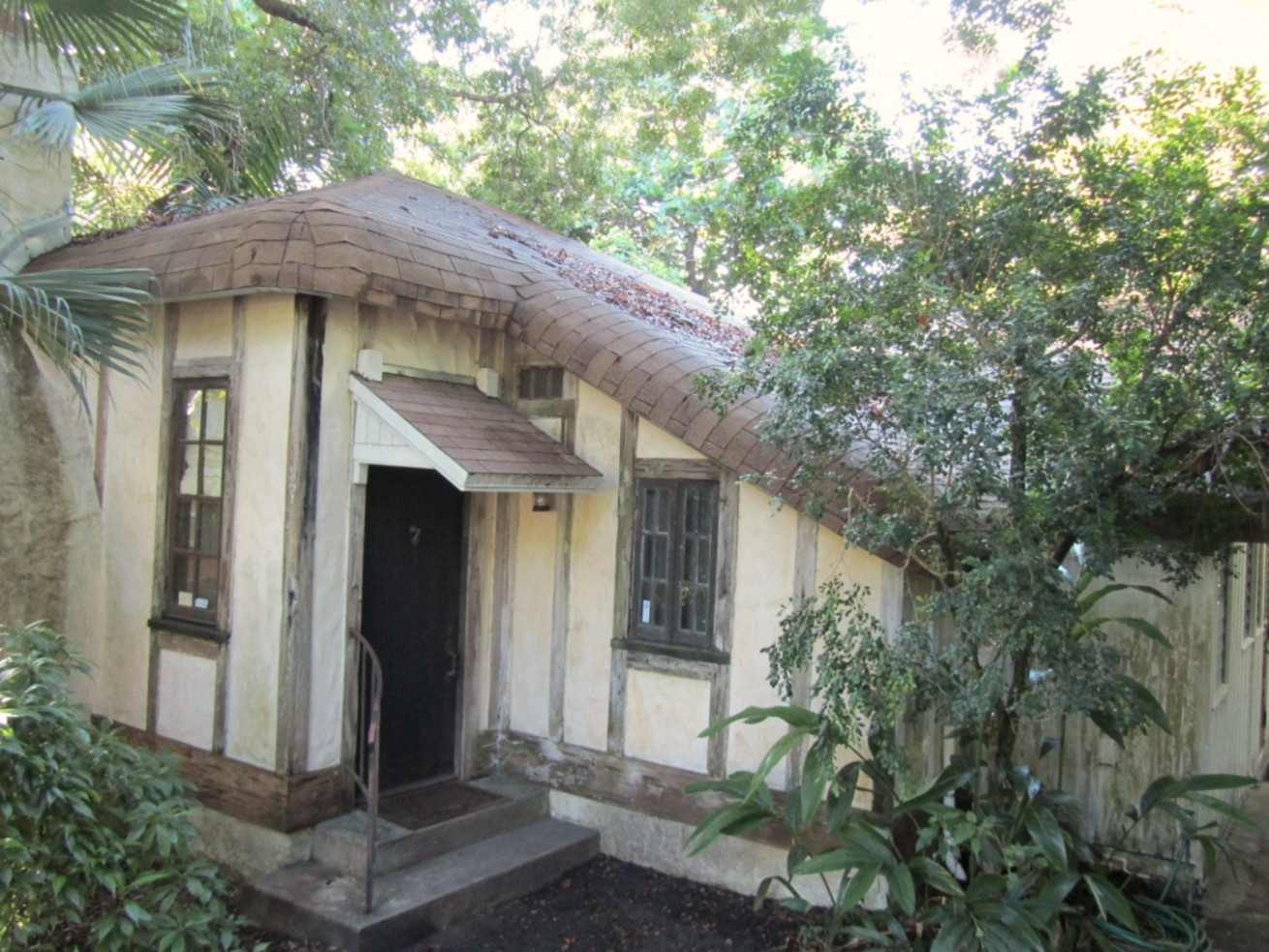 A preservation group included the tiny cottage in its annual list of most endangered Florida properties
The former Coconut Grove home of notable environmentalist, writer, and women's suffrage advocate Marjory Stoneman Douglas was singled out as a threatened historic property by the nonprofit Florida Trust for Historic Preservation in its annual "11 to Save" list.
Built in 1926, the modest 900-square-foot English-style cottage at 3744 Stewart Avenue was described as "a workshop more than a house," by Douglas, who authored her famous 1947 conservation-focused book Everglades: River of Grass at the site.
Marjory Stoneman Douglas passed away in 1998 at age 108, but was recently thrust into the forefront of national discourse after a February 14 mass shooting at a Parkland high school bearing her name claimed the lives of 17 students.
Although the South Grove cottage was purchased by the state of Florida in 1991 and later named a National Historic Landmark in 2015, the structure faces lingering challenges from termite and mold infestations and was damaged by Hurricane Irma last year. The site is "in need of a long-range maintenance and strategic plan for its preservation," argued the FTHP.
As for other historic buildings under threat in South Florida, this year's list also recognized Fort Lauderdale's downtown Federal Courthouse. The brutalist 1979 structure was designed by architect William Morgan and received federal funds for its pending demolition and replacement. The Trust would instead like to see the vacant structure spared and incorporated into a new development.