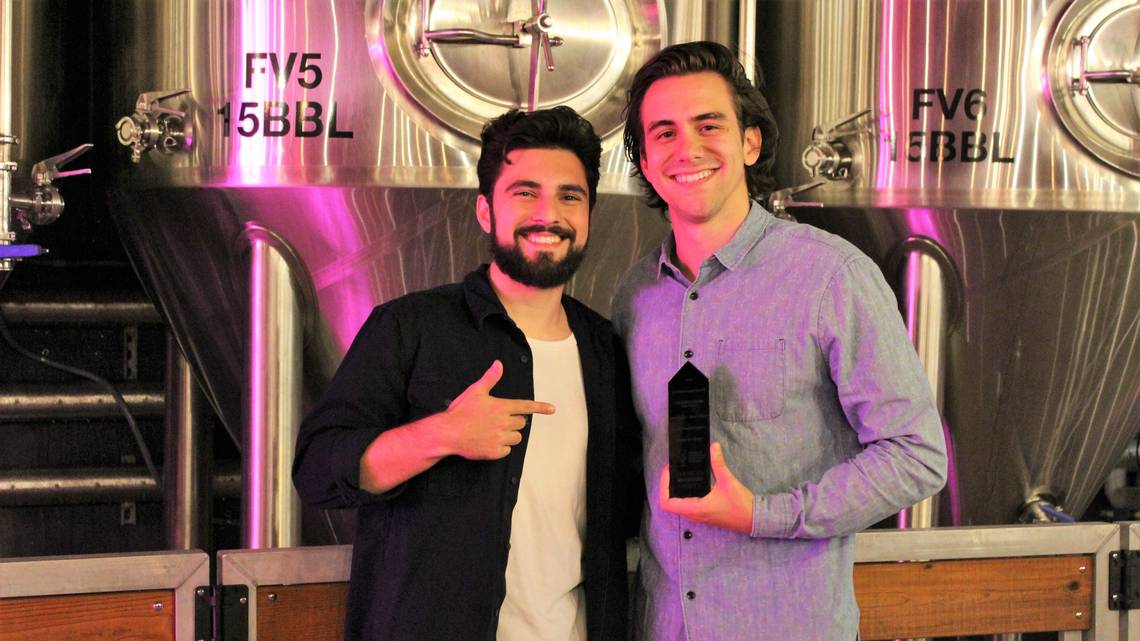 Although he's only 28 years old, David Verjano has already fulfilled one of his main life goals of creating a strategic/creative agency.
"It was always a dream of mine, but I thought it would happen later in life," Verjano said. "I decided to take the risk and leap in entrepreneurship earlier than expected."
Verjano graduated from Barry University with an advertising degree. Before branching out on his own, he honed much of his marketing skills by working with boutique agencies, such as Drive Communications, Ikone International and JEM4. Later, he began his own company, Verjano Communications.
About that time, an office intern came across a LinkedIn post in search of digital marketing help: Philipp Klumpp wanted to create a website for his blog, Beyond South Beach, and Verjano was there to help.
Soon after, Verjano and Klumpp decided to use their established resources to collaborate and create Beyond the Agency.
"Our focus is to bring true, creative messaging and campaign and strategy work that big agencies provide for national brands and applying that to smaller, local brands," said Klumpp, 28.


Verjano and Klumpp quickly began connecting with local businesses and finding opportunities to apply their expertise in advertising. Aware of how competitive the industry is, they knew they needed one thing to poke out from other agencies: uniqueness.
"Our tagline is 'Normal is boring.' We try to make sure what we do is not normal and extra," Klumpp said.
Verjano and Klumpp believe being millennials is an advantage in the industry because they have much knowledge on social media outlets. Through social media, they can determine what attracts individuals regardless of their age.
According to Hootsuite, 31 percent of people ages 18 to 24, 30 percent from 25 to 34 and 17 percent 35 to 44 are active on Instagram. This gives Beyond the Agency a wide range of audience on that social network alone.
The business partners also find it easier to be able to craft their own exclusive messaging campaigns for smaller brands using the data that is available on a local level through Facebook.
"The internet in general is definitely where we are reminded of the awesome creativity we want to make happen," Klumpp said.
In November 2016, Beyond the Agency began their first collaboration with Lincoln's Beard Brewing Co. in Southwest Miami.
"They were the first agency that gave me that good feeling in my gut. They've really really done an amazing job at translating what we needed in marketing," said John Falco, the brewing company's co-owner, brew master and operations director. "They are incredibly nimble and flexible. They are well plugged in to the social media world and to the content world which allows us the ability to stay ahead of our competition when we are creating content."
Beyond the Agency created the brewery's tagline "Weird at the Beard."
The brewery's five owners envisioned developing an environment where people can come together and be whoever they want to be. Falco says the tagline has given the brewery its identity and value.
"It's not the first time I use marketing. It's been a massive difference. You can see when those jumps are, and we have definitely seen that from them," said Falco, 37.
Lincoln's Beard's ads consist of bizarre photos such as a horse in a onesie or a giraffe crossed with an elephant. Beyond the Agency's creative marketing skills have broadened the brewery's audience and boosted their clientele.
"Beyond the Agency is definitely a meeting of a lot of great advertising minds coming together. We really hope to become something on a bigger, regional, national level," Klumpp said.
Verjano and Klumpp's perseverance paid off. The agency's work was recognized this year at the American Advertising Awards, the U.S. advertising industry's largest and most representative competition, attracting more than 40,000 entries every year in local American Advertising Federation Club competitions.


Beyond the Agency was awarded "Best Miami Brand Overall" for their work for Lincoln's Beard Co.
"I knew that they were very good at what they do. I knew they were effective and passionate about what they do. The award is just an amazing validation of the great work that they've been doing," Falco said.