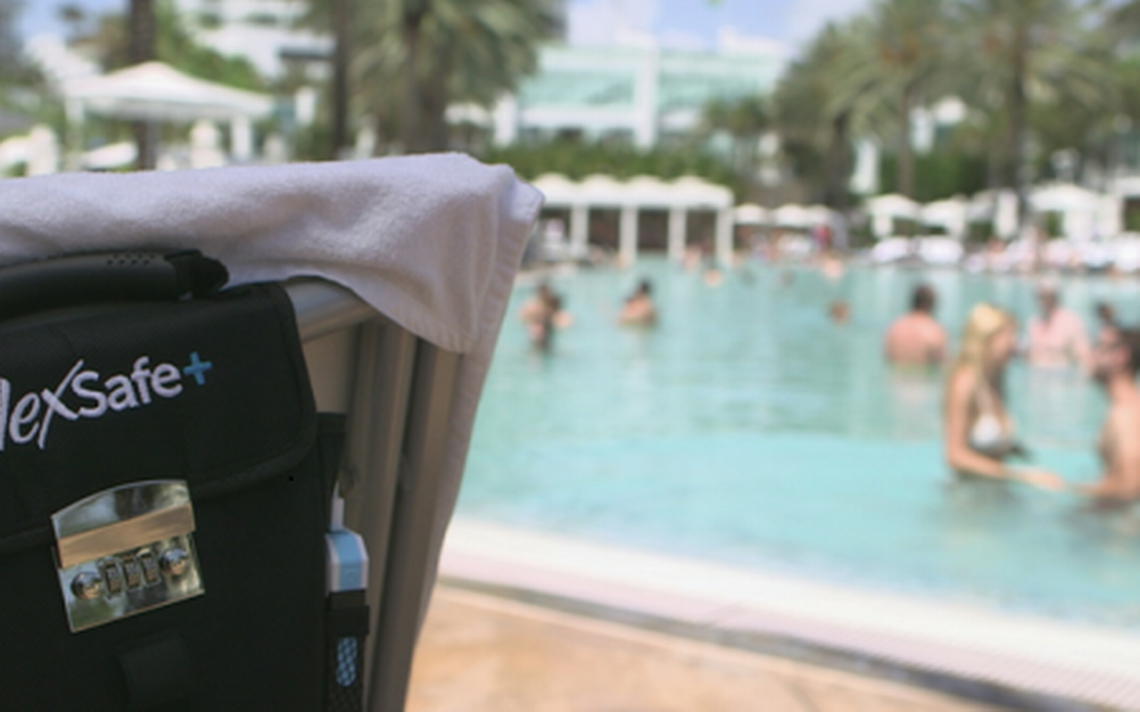 But who's going to watch the stuff?
It's a familiar question, if you are among friends at the beach who want to take a swim. One Aventura-based startup, AquaVault, has a solution for that – and the crowd gives it a thumbs up.
The crowd is fans on Indiegogo, a crowdfunding platform that lets companies solicit donations, with promises of thank you gifts, generally the products themselves, in return. Crowdfunders donated $235,598 to AquaVault, which plans to produce a new version of its portable safe that can be attached to beach chairs or other objects, safely storing electronics, wallets and other valuables. Strategically, AquaVault held its campaign in prime beach-going season.
Jonathan Kinas, Avin Samtani and Robert Peck founded the Aventura company in 2014 after their valuables were stolen while, you guessed it, they were cooling off with a swim at a South Beach resort. They brought their first product to market with the help of ABC's Shark Tank in 2015, where they lured in an investment from Daymond John. Since then, nearly all South Beach hotels have been offering the safes to their guests, Kinas said.
The newest version of the startup's safe, called FlexSafe+, is made with cut-and-slash resistant material and sports a motion sensor alarm and a water-proof solar charger. Like the other portable safe, FlexSafe can be locked to a beach chair, a golf cart or a bike, or even a rod in a dormatory or hotel room. It was offered at the $99 giving level.
With the Indiegogo campaign over, AquaVault moves into production with FlexSafe+. "We will be producing roughly 10,000 units and will be delivering in November right before the holidays," Kinas said.
Crowdfunding has its fans, especially among consumer product makers. But few score funding at the level that AquaVault did, in its campaign that ended July 30. Although Indiegogo does not publish statistics, its more dominant rival Kickstarter does. On Kickstarter, only about 1 percent of companies launching campaigns raise more than $100,000.
Follow Nancy Dahlberg on Twitter @ndahlberg.