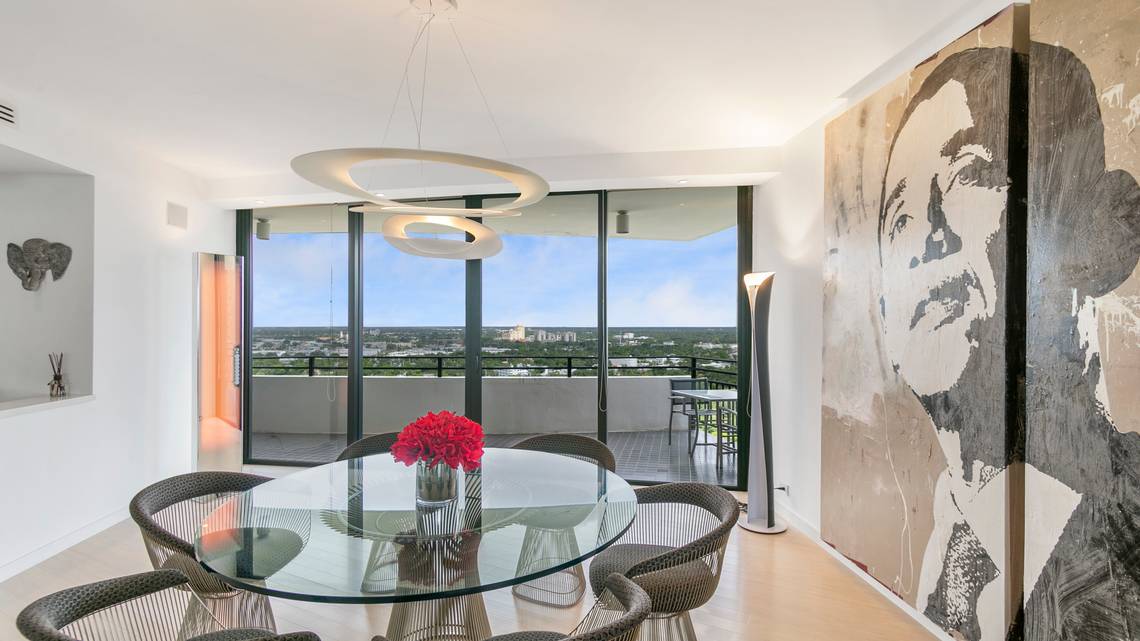 DJ Danny Tenaglia is ending his Miami residency for good.
The world-famous disc jockey has put his three-bedroom condo on the 22nd floor of Palm Bay Tower, 720 NE 69th Street, Miami for sale. Asking price: $1.6 million.
Tenaglia, 57, paid $600,000 for the 3,000 square-foot unit in 2004.
The DJ told Mansion Global he is selling his Miami digs because he also owns a 6,000 square-foot loft in his native New York City and "it's become a bit much to handle both cities."
Tenaglia began his career in the mid-1980s spinning house music at Cheers nightclub in South Miami before returning to New York in 1990. Buoyed by his success as a DJ, Tenaglia started recording official remixes for artists such as Madonna, Janet Jackson and Jamiroquai. He also held sway over the Manhattan dance scene, holding residencies at iconic 1990s nightclubs such as Twilo and Roxy.
Tenaglia was also instrumental in elevating the profile of the annual Winter Music Conference in Miami Beach, where his parties drew international attention. He continues to spin at Miami Music Week events, including the Ultra Music Festival, and tours around the world.
George Schecter and Scot Drucker of Compass Florida are handling the listing.