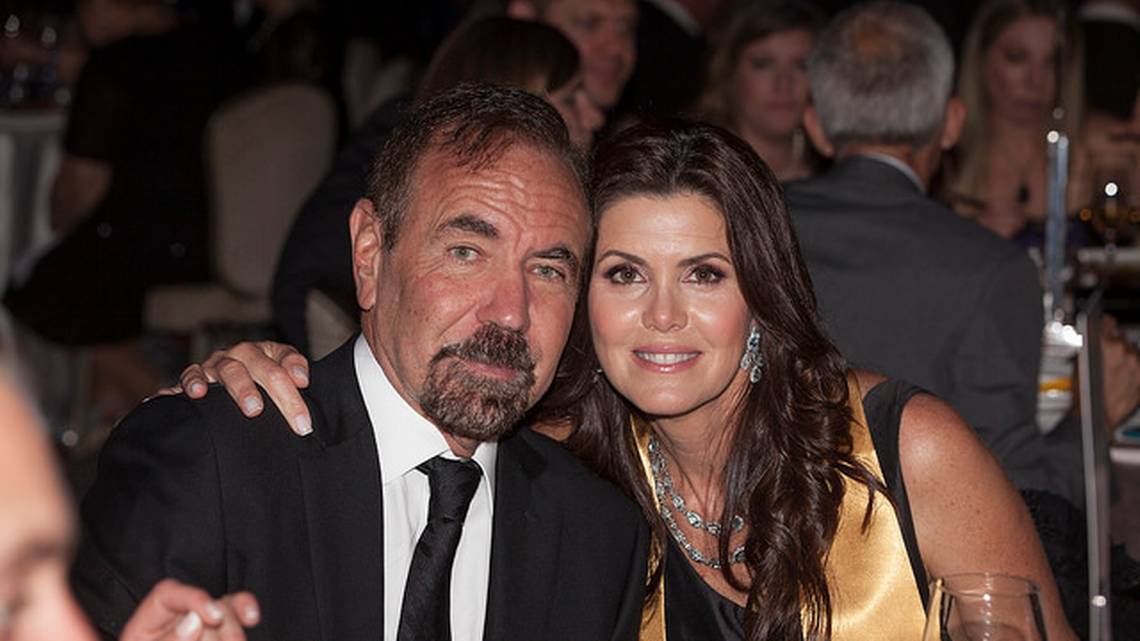 Miami's billionaire condo king is making a big investment in South Florida's future workforce.
The Related Group's CEO Jorge Pérez and his wife, Darlene Boytell-Pérez, have made a $1 million donation to Florida International University's Honors College, an interdisciplinary unit that offers students from every major the opportunity for advanced coursework through team-taught classes, research and study-abroad programs.
The donation will be used to fund the Jorge and Darlene Pérez Scholars Endowment, a scholarship for high-achieving students within the Honors College program who intend to live and work in South Florida after graduation.
"It is very important for me to keep our most talented high school graduates in Florida and also improve the university by attracting top students, especially since school rankings are mostly based on the quality of the professors and students," said Pérez in an email to the Herald. "It's key for FIU to keep our brightest here and hopefully they'll be grateful and make a commitment to stay in South Florida, where there is a need for top talent."
Finding qualified professional employees has been the top concern for the last three years among Miami business owners, according to the Greater Miami Chamber of Commerce.
"The private sector needs to both contribute to education funding but also make a commitment to aggressively recruit the graduates from our local universities," Pérez said. "Many times we look at top out-of-state university graduates in our efforts to bring the best candidates to our companies. It would be great to find those here."
Juan Carlos Espinosa, dean of the FIU Honors College, said more than 2,300 students are enrolled in the program and are required to apply for admission. Requirements include a 3.5 GPA and an essay application.
"We want to make sure each student is a good fit for the mission of the Honors College, which is not only to bring together the best and brightest students from every field, but also to help them develop a vocational tool box, become critical thinkers and have them contribute to South Florida from the get-go upon graduation," Espinosa said. "A donation like this one allows us to offer these opportunities to even more students."
Founded in 1979, The Related Group is one of the largest real estate developers in the U.S. The Perezes have been longtime supporters of FIU, including a donation of Cuban art valued at more than $315,000 to FIU's Steven J. Green School of International & Public Affairs and a $250,000 donation to support the Cuban Research Institute at FIU.
Boytell-Pérez, a nurse practitioner and a two-time graduate of the university, was named Alumna of the Year by the FIU Alumni Association in 2016 for her dedication to her alma mater.
"The Honors College is where the best and brightest in our community go to become leaders and entrepreneurs while preparing for the 21st century workforce," said FIU President Mark B. Rosenberg in a statement. "We appreciate the Pérez family's confidence in the work we are doing in the Honors College to ensure students receive a top-notch education and graduate in four years."