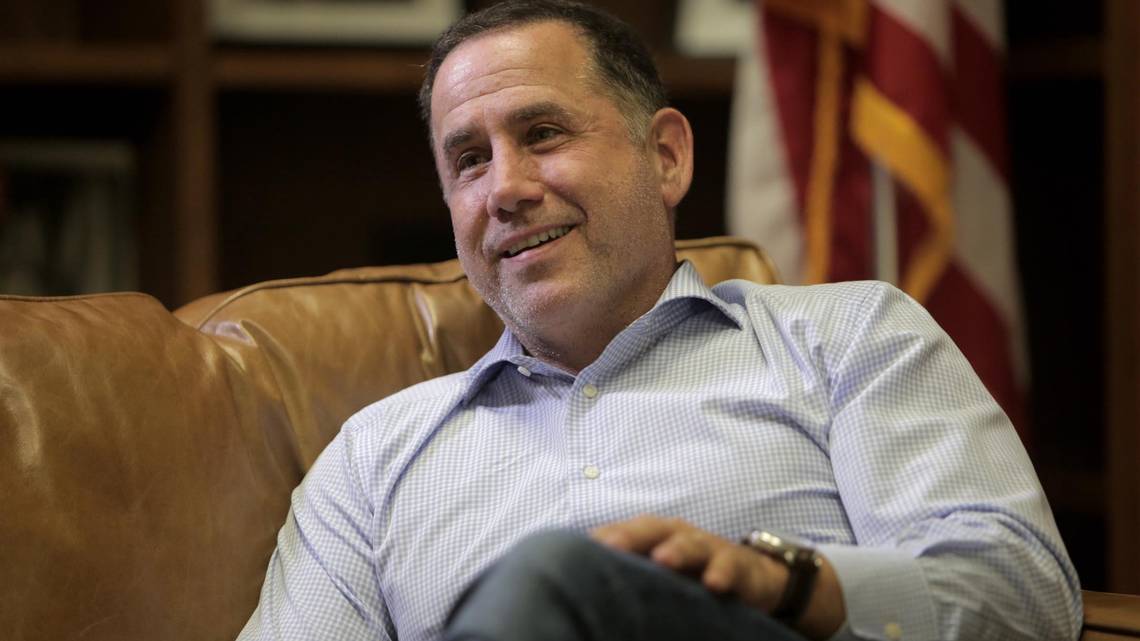 Philip Levine, the former Miami Beach mayor who is running for the Democratic nomination for Florida governor, has sold a portfolio of retail properties in Sunset Harbour for $68.75 million.
According to a report in The Real Deal, Levine and developer Scott Robins sold the seven-building, 61,400-square-foot property to the real estate development firm Asana Partners, which is based in Charlotte, North Carolina. The property was listed in January. The deal closed July 13. The sales price on the 1.66 acre property breaks out to $1,120 per square foot.
The property comprises 1787, 1919, 1928 Purdy Avenue; 1900, 1916, 1930 Bay Road; and 1935 West Avenue. Robins told The Real Deal the property sold fully leased, with rents going from $60 to $100 per square foot. Current tenants include Panther Coffee, Stiltsville and Icebox Cafe.
Levine has built his fortune through successful investments in the cruise line and real estate industries. Robins, the CEO of Robins Companies and brother of Dacra Development CEO Craig Robins, told the Herald he speaks almost daily with Levine.