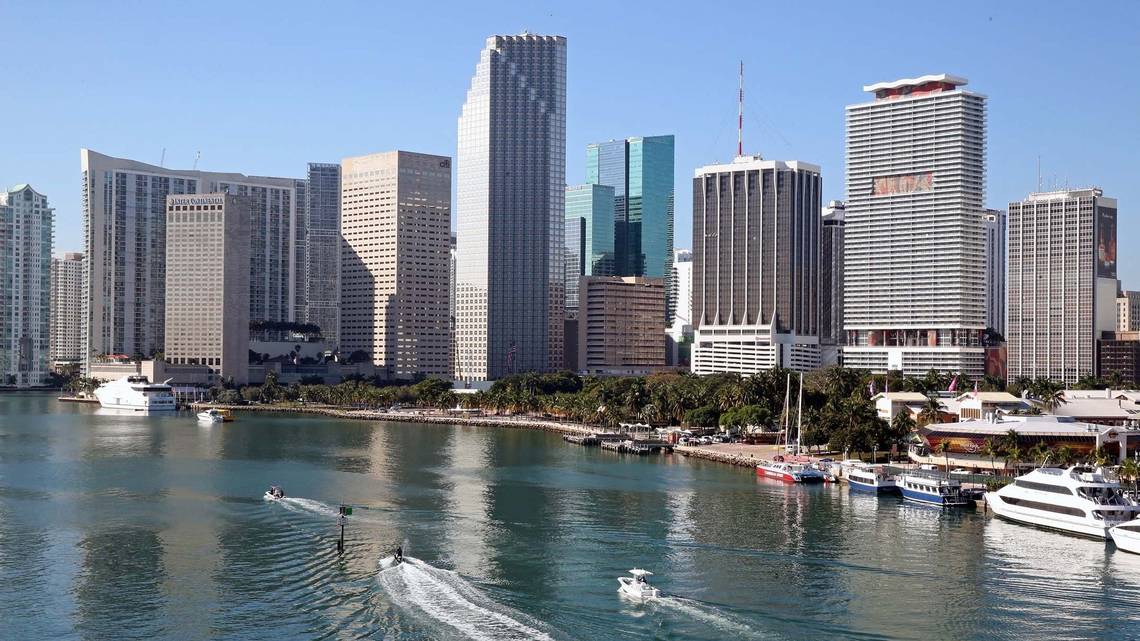 South Florida has been saddled with the "Paradise Lost" label since that unflattering Time magazine cover in 1981. Now, another quality- of-life list asserts that things are still bad down here at the bottom of the Sunshine State. Three Miami-Dade County cities — Miami, Miami Beach and Homestead — rank among the 50 Worst Places to Live in the U.S.
The study by 24/7 Wall Street, a financial news and commentary website, created an index with measurements in eight categories: Crime, economy, education, environment, health, housing, infrastructure and leisure.
Miami placed 42nd, Miami Beach, 25th, and Homestead, 14th. Among other Florida cities, Tallahassee was 38th, Gainesville 48th and Daytona Beach 23rd, mostly due to their high poverty and low median income rates.
But take heart, Miami. The city was rated least livable in 2016. In 2012, Forbes rated Miami the nation's "Most Miserable City." In 2014, WalletHub said Miami was a horrible place to raise a family. Miami was rated among the very worst cities in which to grow old in a recent MagnifyMoney study.
A Washington Post analysis showed Miami is among the worst cities — 45th out of 50 studied — for its high rate of unsolved murders. Looking for a romantic city to spend Valentine's Day? Miami and Hialeah would be among your worst choices, WalletHub said earlier this year, failing to mention why anyone would even consider Hialeah.
So we're used to being abused like a Tony Montana patsy — too often deservedly so.
Poor Detroit, which is working its way out of bankruptcy as nearly half its population has fled, has taken over the No. 1 spot as the worst place to live, followed by Flint, Mich., St. Louis, Memphis and Cleveland — LeBron James' favorite city — at No. 5.
California had seven cities on the list (Compton, Fresno, Florence-Graham, Merced, Oakland, San Bernardino, Stockton). Florida had six. Ohio had five (Canton, Cleveland, Dayton, Toledo, Youngstown).
Miami, where 1 out of 4 people live in poverty, is one of the most expensive cities in the country, states the report. A typical Miami home is worth $277,700 compared to the median home value of $205,000 nationwide.


The typical household in Miami earns $34,901 a year, far below the median income of $57,617 nationwide — making it even more difficult to afford a mortgage or rising rents. Pay just hasn't kept pace with the escalating cost of living in a place where the income gap between rich and poor is among the biggest. Miami also ranked poorly on safety, with 879 violent crimes for every 100,000 people compared to the national rate of 386.
In Miami Beach, where the poverty rate is 13.5 percent, the median home value is $479,400, about nine times the median household income of $53,685.
"In comparison, the typical home nationwide is worth just 3.6 times the median household income," said the report.
A high crime rate of 1,023 violent incidents per 100,000 residents is almost triple the national average. But on the plus side, "unlike most cities on this list, Miami Beach's population is well educated," the report said. "More than 46 percent of adults in the city have a bachelor's degree or higher compared to just 31.3 percent of American adults."
Homestead was rated the least livable city in Florida. Average household income is just $32,001 with a median home value of $204,800, 1 out 3 residents live in poverty, and the percentage of residents with at least a bachelor's degree is 17.2 percent.
"Most cities have high concentrations of bars, restaurants and cafes but Homestead is an exception," said the report, although Homestead has made progress on its plans to enliven downtown. "The number of bars and restaurants for every 100,000 people is less than half the average concentration across the U.S. as a whole."
The picture was bleak in all regions. In Flint, 44.5 percent of residents live below the poverty line and 9.8 percent are unemployed. Youngstown is the only U.S. city where more than half of all households earn less than $25,000 a year; the typical home is worth just $43,300. The population of Albany, Ga., declined by 4.8 percent over the past five years. In Hartford, average household income is $36,637, less than half the Connecticut average, and unemployment is at 9.4 percent. In San Bernardino, houses are expensive at $240,400, the crime rate is high and the poverty rate is twice the national average.
"In 17 of the 50 cities on this list, the typical home is worth less than $100,000, and only 12 cities have a higher median home value than the national median of $205,000," authors of the report wrote. "In those cities with higher home values, home ownership may be prohibitively expensive as in most cases the median home value is more than five times the median income."