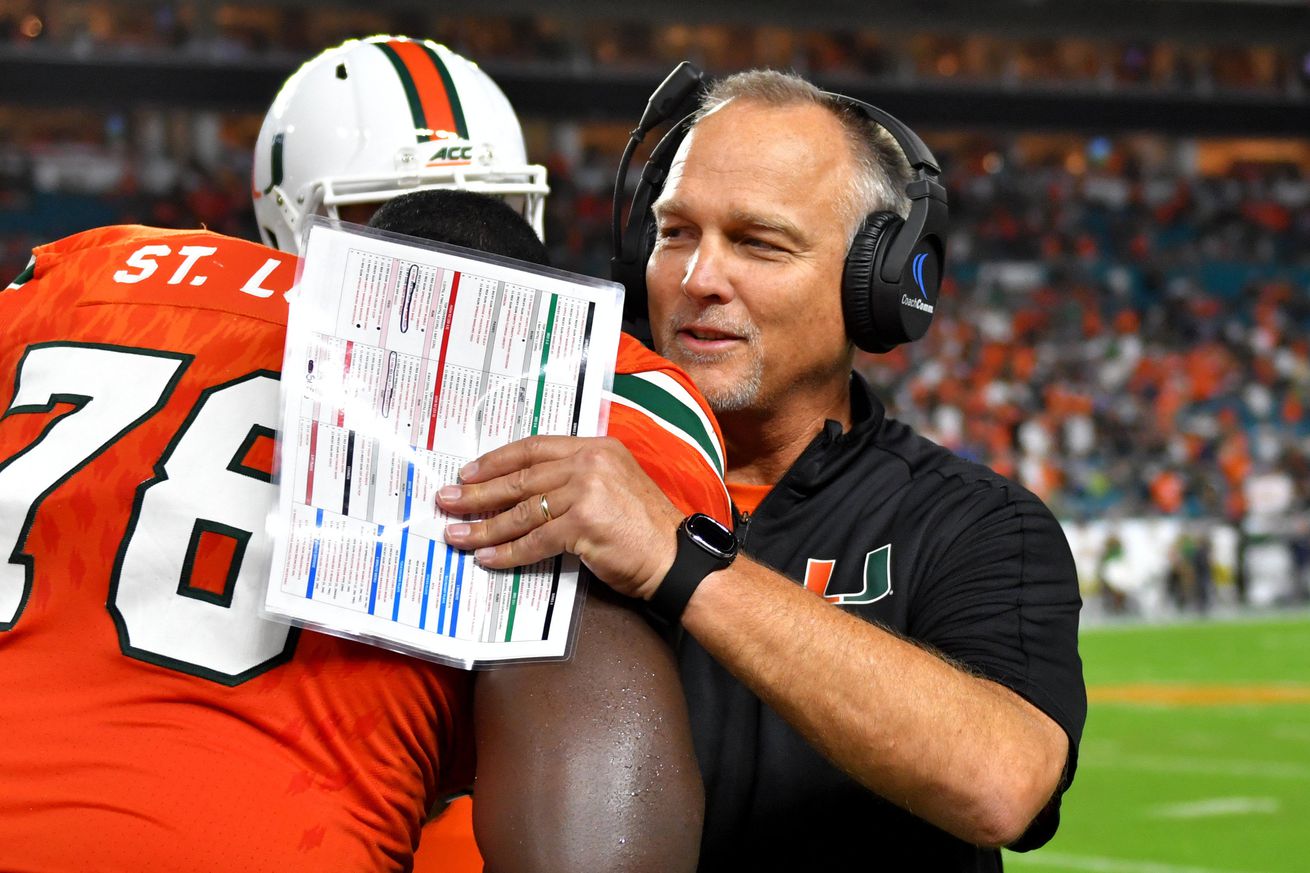 The Cane's offensive line was exposed during spring, and is still searching for answers.
As football fans know, a solid offensive line is vital to success, and efficiency. Unfortunately, this is one area that Cane fans are having doubts about... and for good reason.
This off season, one of the most debated topics is who the starting quarterback should be; but without good protection, any of the candidates will have a rough tenure as starter. What may save the Canes' success, is a great defense, and a mobile quarterback. However, those two factors can't constantly be relied upon, and consistency could be hard to come by.
In recent memory, there have been many games where the Canes have kept their defense on the field for too long. This goes back to the Al Golden years, as frustration grew and grew while fans had to watch their team's defense get worn down. Despite talent and coaching improving mightily in the last two seasons; similar issues may occur if the Cane's offense proves to disappoint.
With the departure of KC McDermott and Trevor Darling, in-game experience will be hard to come by. With the inexperience displayed throughout Spring, it's safe to assume that competition for the starting-line spots will be fierce. Anchored by Tyree St. Louis, who'll have to switch from right, to left tackle; the remainder of the line will be made up of players who don't have many, or any starts to boast. George Brown, Navaughn Donaldson, Zalon'tae Hillery, and Kai-Leon Herbert will compete for the tackle/guard spot(s), which may end up being run by a committee. Corey Gaynor, who received some crucial playing time last season, will be the most seasoned lineman next to St. Louis.
Bringing up the Al Golden years, and speaking upon possible issues may seem like an alarmists' point of view; but an inconsistent line can undoubtedly effect a single game, let alone a whole season. Regardless of the issues exposed in Spring, it'll be interesting to see the progress this group makes in fall. If the line can pull together to open up running lanes, and give the quarterback at least 'some' time to throw, the offense will still find success. We can only hope that Coach Searels has them ready for the season opener, when the Canes match up against LSU's furious defense.