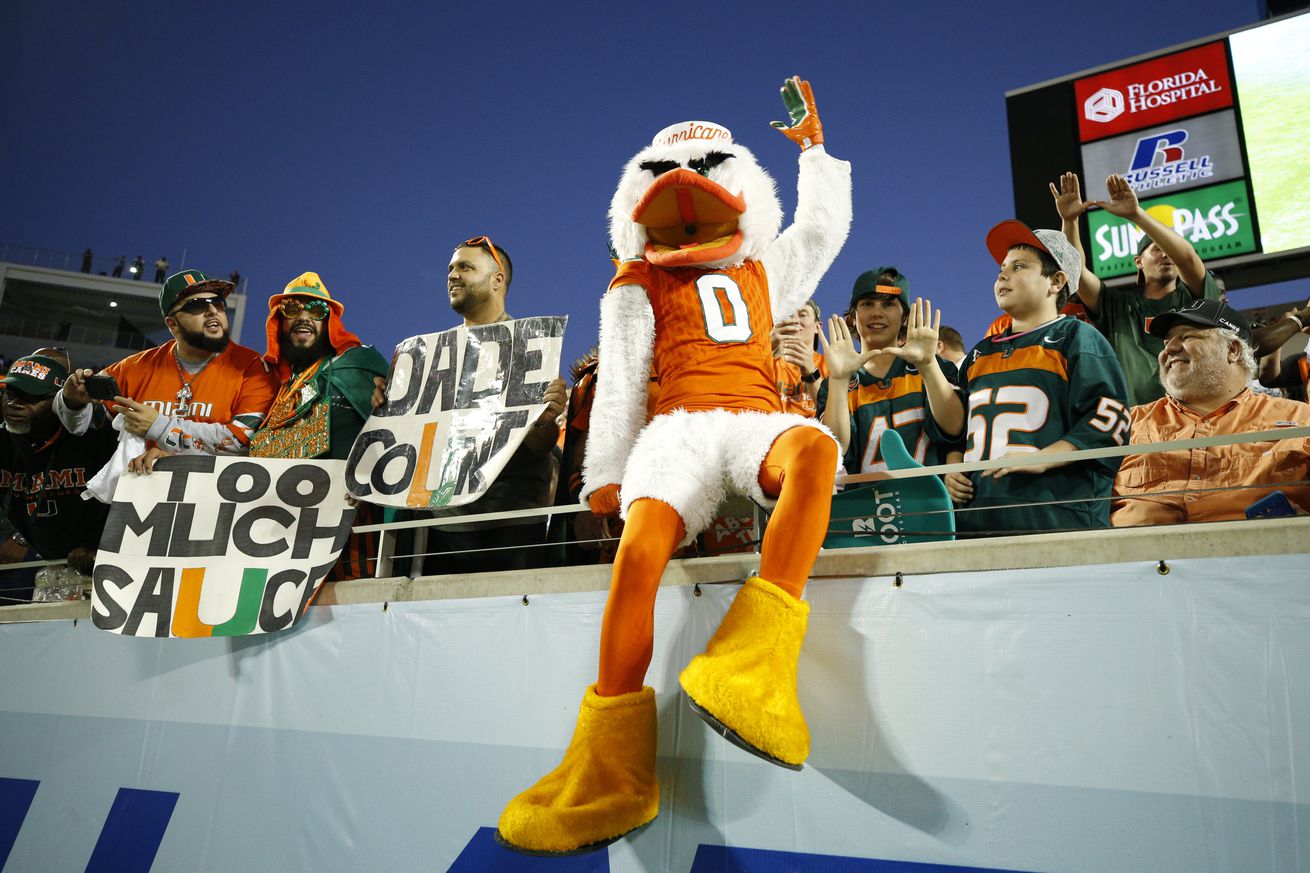 Patke has came long way from working in the oil industry. Now, he will coach the best outside linebackers in the country.
This season, Jonathan Patke will have a lot to prove as Miami's outside linebacker assistant coach. In February, Patke was recently hired to the U's full-time coach staff and 2018 will be his first season in the position. What makes things more interesting is the current talent that he will be coaching. But let's get into Patke's story before his latest job.
Long before he stepped on Miami's campus, Patke was the product of the defensive scheme, specifically with linebackers. He was a three-year starter as an LB at Stephen F Austin State University from 2004-2008 though his college career was plagued with injuries. The years after playing for the Lumberjacks featured mainly working in the oil industry for URS Energy and Proserv until he was offered a job at the University of Incarnate Word in 2011. As a graduate assistant, Patke focused mainly on the defensive line before transitioning into linebackers within his second year with the Cardinals.
Following his tenure with the Cardinals, things began to take off for Patke. In 2014, he was hired under Manny Diaz, Miami's current defense coordinator, as a graduate at Louisiana Tech. While he was there, the Bulldogs had a 9-5 record with a victory against Illinois in the 2014 Heart of Dallas Bowl. Following that season, Patke was yet again the graduate assistant, but for Mississippi State under Manny Diaz. Patke had not only contributed to another winning season and Bowl victory, but also helped that team break their school record in tackles while also earning the 10th ranking in the national Top 25.
Patke's success as a graduate assistant had soon pushed him to where the big dogs play, The U. Mark Richt was at the start of his era at his alma mater and along with new beginnings on the U's offensive side, Richt hired Manny Diaz as the defensive coordinator. With this already talented coordinator would came a protege in Patke. Sure, things weren't easy from the start. Patke was the team's defensive analyst in 2016 and 2017, which mainly included checking out footage, looking at prospective recruits, and working closely with the linebackers. But once again, his work with Diaz helped Miami become a dominant in both 2016 and 2017 with its defense ranking in the top 25 in multiple categories including interceptions, tackles for loss, and fumbles.
Jonathan Patke's has had a long journey to where he is currently, but the expectations are higher this season. Judging from his experience and achievements alone, he has what it takes to make the outside linebackers currently there NFL talent. However, we won't know how impactful his coaching will be until Miami is tested by LSU's offense in September.