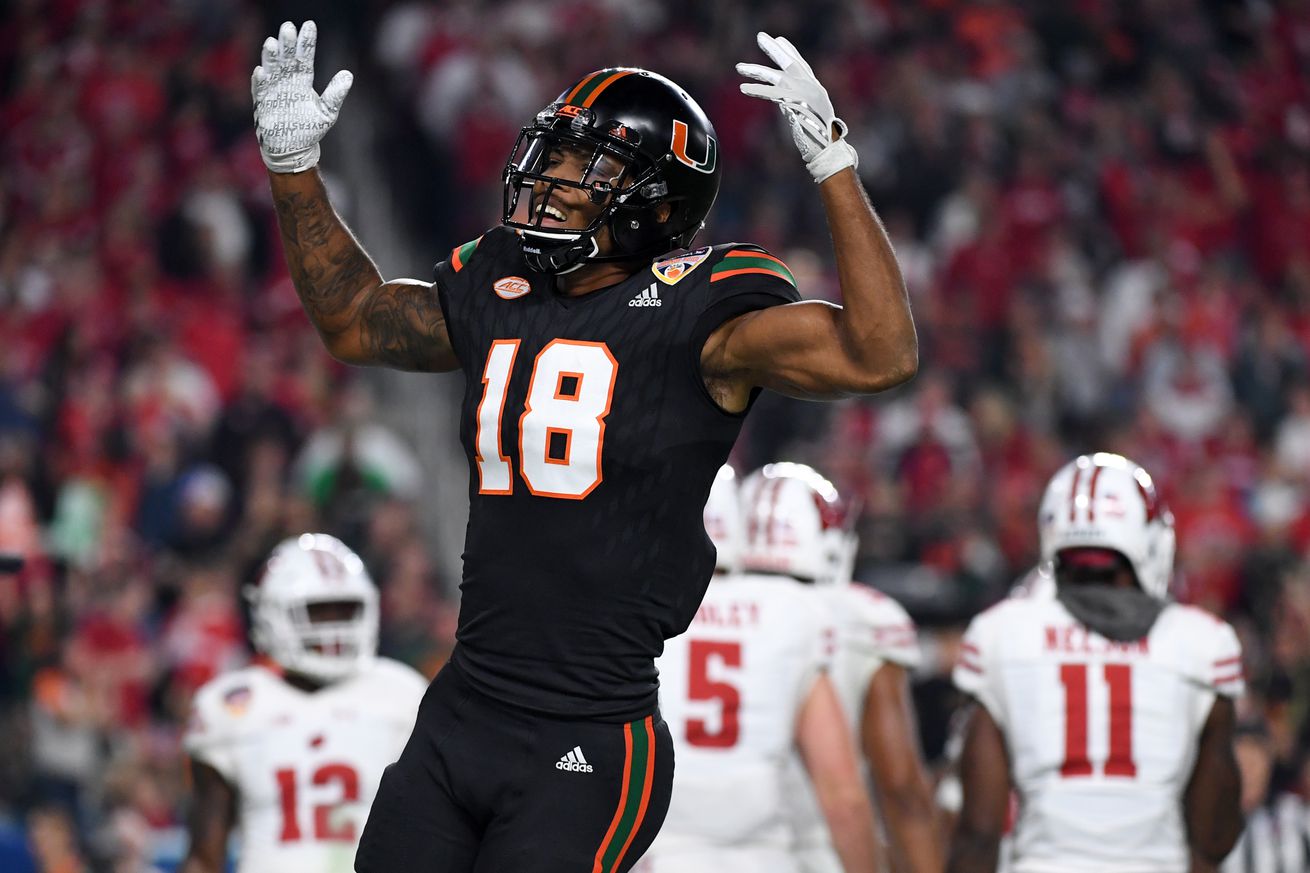 In his pivotal Junior season, Cager will need to step up and seize playing time
The collective Miami fanbase has been waiting for Lawrence Cager to live up to his enormous potential and prove himself as a consistent starter. This year, the waiting will likely end one way or another. When Cager joined the Hurricanes in 2015, he wasn't a highly-touted recruit but his combination of solid speed and towering size made him exciting to project going forward.
Injury and inconsistency has plagued Cager however and he has never been more than a rotational player who can occasionally make the big play. In 2016, his injury meant he was surpassed by Ahmmon Richards and in 2017, by another freshmen. His biggest game came in the bowl loss against Wisconsin, when Cager hauled in four receptions for 76 yards and one touchdown. But on the season he only totaled 16 catches, 237 yards and three TDs.
Cager will have to prove he can stay healthy and improve the finer points of his game, like eliminating drops and being a better route runner. He'll be pushed by the freshman that passed him last season, Jeff Thomas, as well as more freshmen this year like Brian Hightower. Hightower should be an especially concerning player for Cager; he's a similar height-weight-speed specialist. If Cager expects to compete for significant snaps, he'll need to finally live up to his potential.