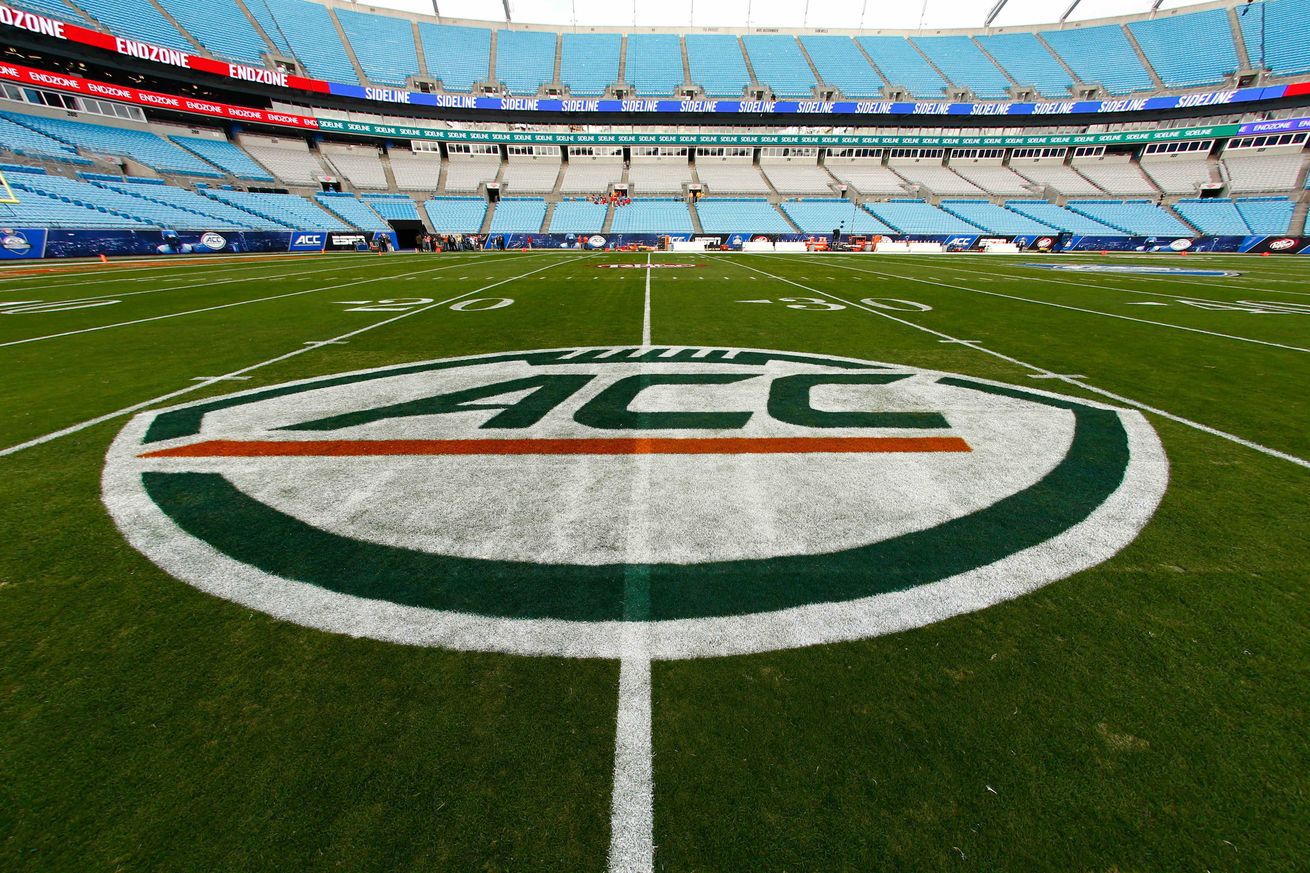 A couple elite players will join Mark Richt for the preseason media evvent.
On Friday morning, the player attendees for the 2018 ACC Media Days event were announced. Schools from across the conference can bring 2 players, in addition to their coach, to talk to the assembled media.
For the Miami Hurricanes, the 2 player attendees will be senior S Jaquan Johnson and junior WR Ahmmon Richards. This was announced on the ACC's website, and confirmed in a tweet from Canes Football, as well.
Bringing the playmakers to Charlotte.

Both Ahmmon Richards and Jaquan Johnson will be representing the Canes at the ACC Kickoff on 7/18. pic.twitter.com/tlEBYvxaFW

— Canes Football (@CanesFootball) July 6, 2018
On a team that is one of the most talented in the conference, if not the country, it makes sense to bring Johnson and Richards. Both are top players at their positions nationally, with a history of excellence on the field to go along with stellar sportsmanship and citizenship.
A 2nd team All-American in 2017, Johnson is among the best players at Safety in the country. He actually had better stats than players who placed above him in the All-ACC teams and All-American teams, but they were positioned as "better" than Johnson from the time they were recruits, so the numbers were set aside at Johnson's expense.
After a Freshman All-American season in 2016, Richards struggled with various injuries — mainly a hamstring strain — and inconsistency in 2017. Yet and still, he's an elite player at WR, and changes how defenses play against the Canes' offense. Richards could easily recapture the elite play we've seen from him in the past, and end up a 1st round NFL Draft Pick after this season.
It is worth noting, however, that Miami, for the second year in a row, will not be bringing a QB to ACC kickoff. But, with a 1st round talent at WR such as Richards, it makes sense this year.
ACC Kickoff will be held on July 18th and 19th in Charlotte, NC. We'll have coverage of that event when the time comes.
Go Canes