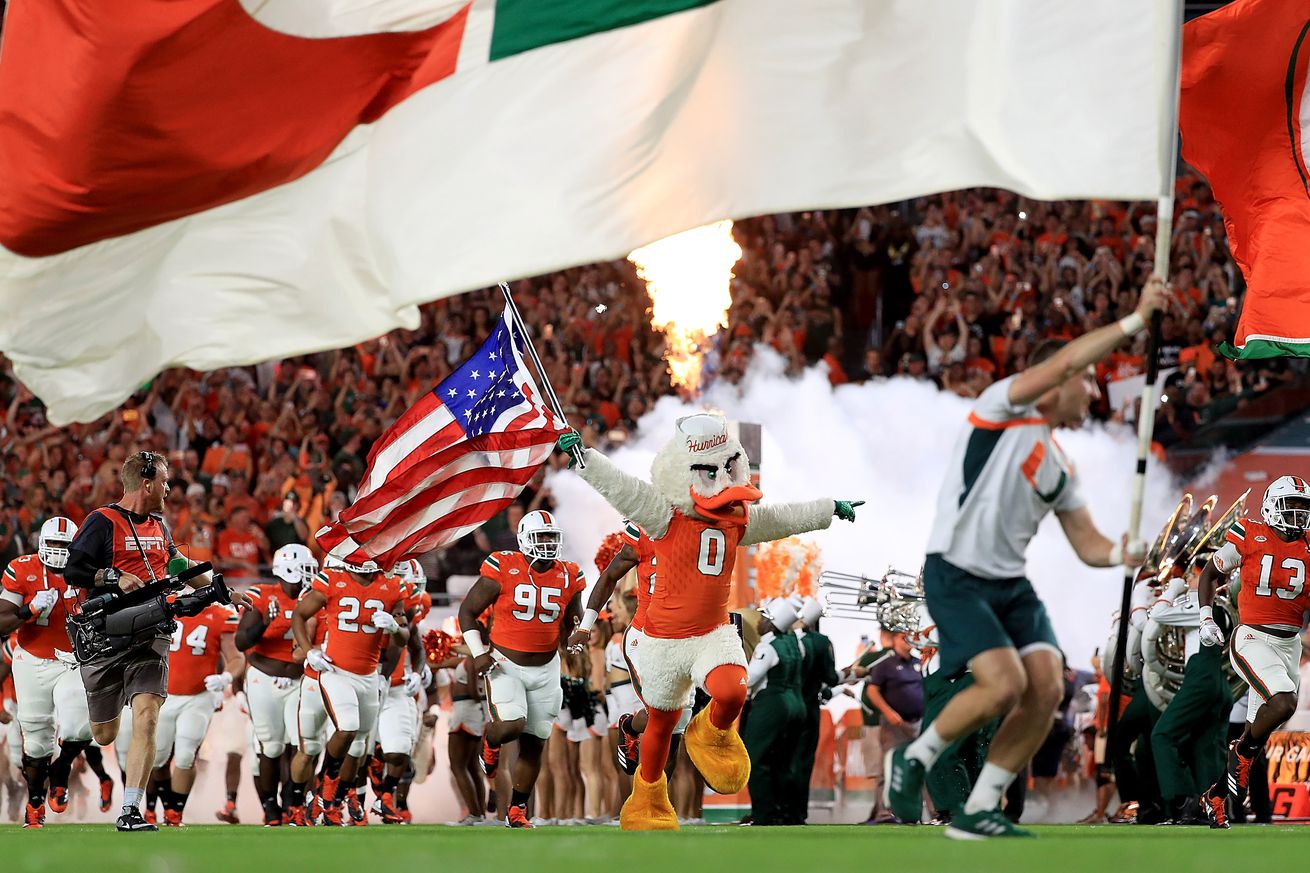 We're up to the present, and it's up to you to choose your favorite games
Our Miami Hurricanes Games We Love feature is up to the 2000s. With several big time wins in recent memory, the bracket gets tougher, and your votes count! Here is the updated bracket, graphic by Mike Meredith: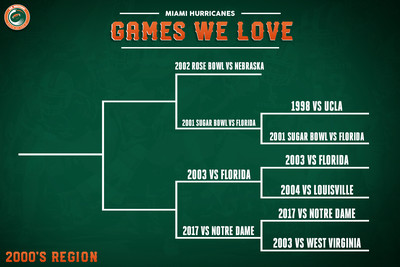 Here are our pieces reliving the greatness of each of our quarterfinal games:
And now, the polls. BE SURE YOU VOTE!
Vote away. And, if you want to troll the Gator for being on the list twice, I won't blame you for that either.
Go Canes