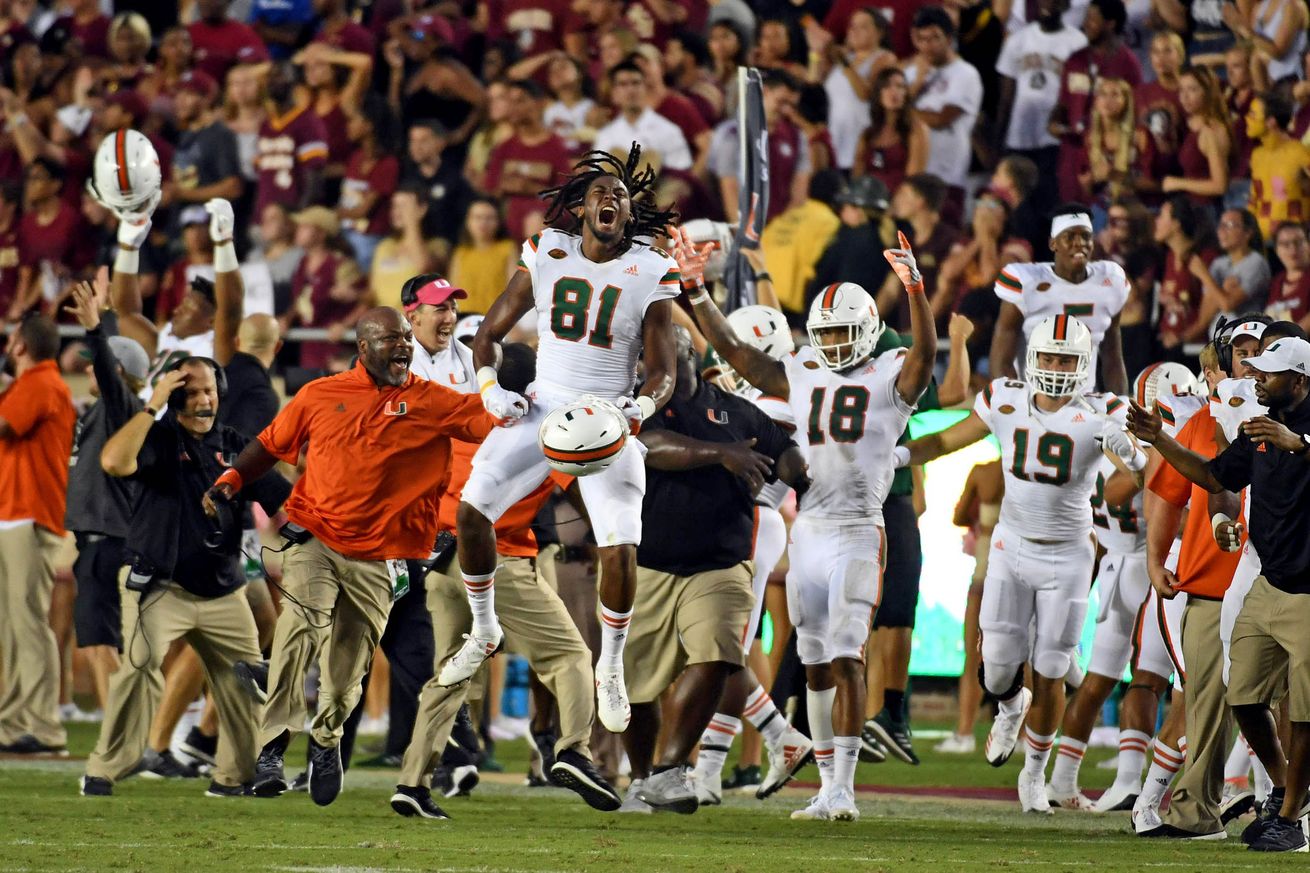 So many great games beating the Noles, only 2 will move on based on your votes!
We continue our Miami Hurricanes Games We Love bracket with Quarterfinal voting in the FSU region. Here's the updated bracket, graphic by Mike Meredith: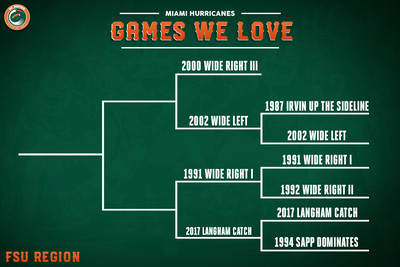 Here are the pieces remembering each of these great games
2 Wide Rights, a Wide Left, and an epic, season crushing TD catch in Doak to shut those bums up.
Strong group, that.
Here are the polls. Pick your favorites.
Vote, and comment, away.
Go Canes