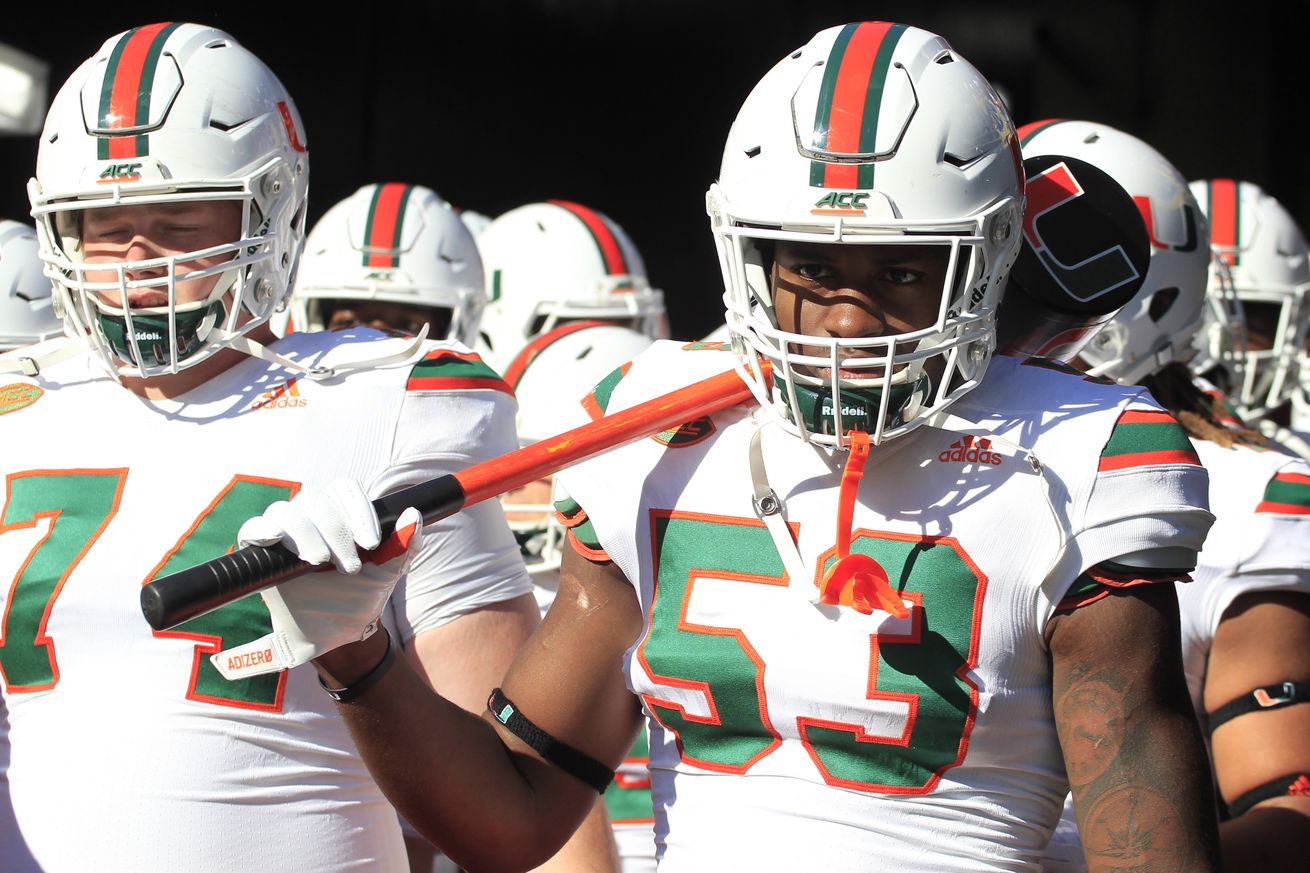 A talented defender looks to find consistency in 2018.
Few players can say that they've started since their first day on campus but Miami Hurricanes junior LB Zach McCloud is one who can.
A 4-star recruit from Lantana (FL) Santaluces HS in 2016, McCloud, along with fellow recruits Shaquille Quarterman and Michael Pinckney, stepped right into the starting lineup as a freshman. McCloud was immediately productive for Miami, totaling 37 tackles and 3.5 TFL in 2016, and upping those numbers to 48 tackles, 4.5 TFL, and 2 sacks in 2017.
While McCloud is the most prototypical of Miami's LBs from a physical standpoint, his career so far has been marked with inconsistency. He is a strong tackler at times, but has found himself lost in coverage a bit too often in his first 2 years. That is an area for improvement this season, to be sure. But, if he gets you in his sights and is coming downhill, few players hit harder than McCloud (who is seen in the cover photo for this piece holding the "hit stick" awarded to a player for
McCloud has also battled several nagging injuries in his Miami career. Most recently, he was unable to participate in contact drills this spring due to a wrist injury.
McCloud has all the physical talent in the world, and having already played in 25 games across his first 2 college seasons, a wealth of game experience in high pressure situations. It's easier said than done, but if McCloud is able to shrug off the minor injuries of the past, and turn those flashes of greatness into consistent production, Miami's defense could take another big leap forward in 2018.