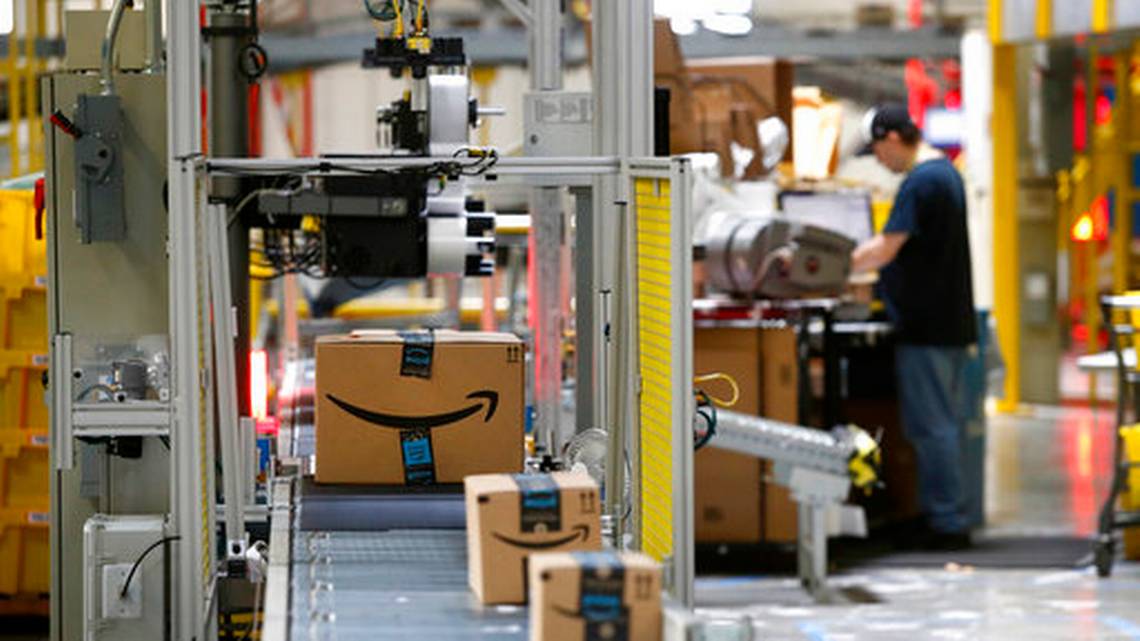 Amazon workers in Spain and Germany called for strikes Tuesday over salary and working conditions to coincide with the online retailer's global sales event, Prime Day.
The CCOO and CGT workers' unions in Spain said that nearly 80 percent of the workers walked off their positions at Amazon's largest packing and distribution center in the country, located in the outskirts of Madrid. It reported similar numbers on Monday, the first of three days of strike action.
Amazon said the Spanish unions' figures were not accurate because "the majority of the employees had worked and processed clients' petitions."
In a statement, the company says salaries for its more than 2,000 employees in Spain with permanent jobs were competitive and accompanied by benefits.
German union ver.di also called for walkouts Tuesday at several sites in the country, with further strikes expected on Wednesday. Amazon said the majority of employees at its logistics centers was working normally.