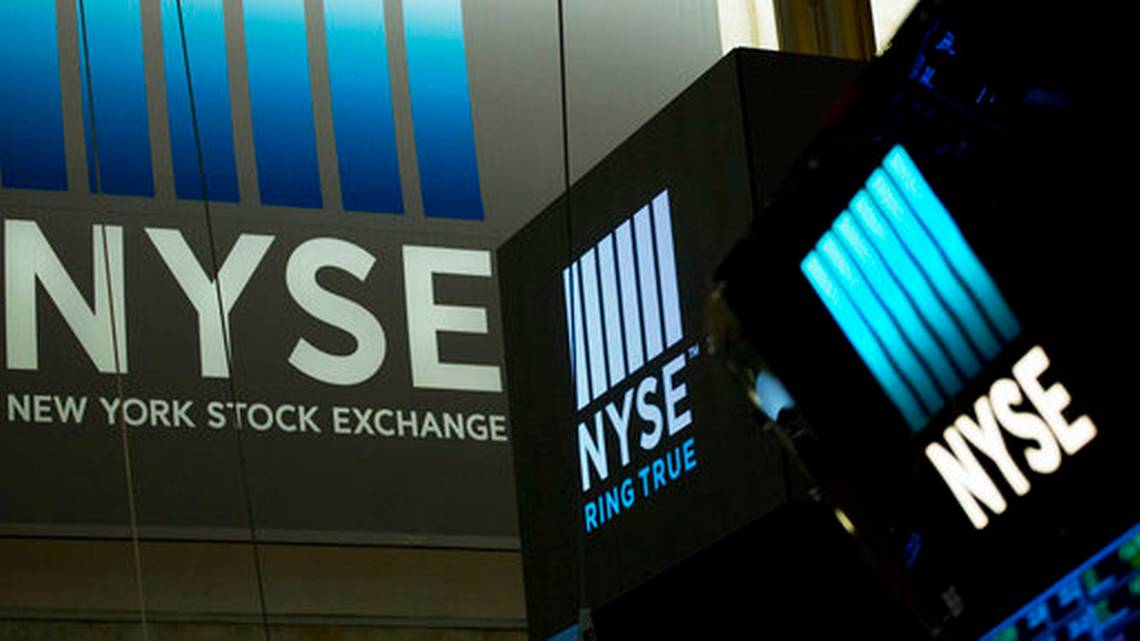 Asian shares are mostly lower after President Donald Trump agreed with the EU to hold off on new tariffs. The worry is that an easing of tensions with Europe could bode ill for a compromise with Beijing over trade.
KEEPING SCORE: Japan's Nikkei 225 edged 0.1 percent lower to 22,592.23 while South Korea's Kospi added 0.5 percent to 2,285.29. Hong Kong's Hang Seng shed 0.6 percent to 28,749.16. The Shanghai Composite Index lost 0.4 percent to 2,893.18. Australia's S&P-ASX 200 slipped 0.1 percent to 6,243.00.
WALL STREET: U.S. indexes were buoyed by a strong performance from technology stocks and signs of progress in the trade dispute between the U.S. and the European Union. The S&P 500 index climbed 0.9 percent to 2,846.07 on Wednesday. The Dow Jones Industrial Average added 0.7 percent to 25,414.10. The Nasdaq composite closed at an all-time high, jumping 1.2 percent to 7,932.24. The Russell 2000 index of smaller-company stocks rose 0.3 percent to 1,685.20.
U.S.-EU AGREEMENT: President Trump and European leaders pulled back from the brink of a trade war over autos on Wednesday and agreed to start talks to dismantle trade barriers between the United States and the European Union. Trump and European Commission President Jean-Claude Juncke came to a vague agreement to hold off on new tariffs, suggesting that the United States will suspend plans to start taxing European auto imports — a move that would have marked a major escalation in trade tensions between the allies. Trump said the EU had agreed to buy "a lot of soybeans" — possibly lessening the fallout from tariffs imposed by China on its imports of American soybeans — and increase its imports of liquefied natural gas from the U.S. The two also agreed to resolve a dispute over U.S. tariffs on steel and aluminum. Earlier Wednesday, Trump tweeted that China was "vicious" on trade and said it was targeting U.S. farmers specifically because "they know I love & respect" them.
ANALYST'S TAKE: "Despite positive moves in the U.S. market, the preliminary deal could be bad news for the Asia-Pacific region. The reality is that Beijing and Washington have made a number of moves suggesting they are preparing to up a trade dispute between them," Michael McCarthy, chief market strategist at CMC Markets in Sydney, said in a phone interview.
FACEBOOK REPORT: Facebook said its user base and revenue grew more slowly than expected in the second quarter as the company grappled with privacy issues, sending its stock tumbling nearly 18 percent to $178.77 in after-hours trading.
CURRENCIES: The dollar eased to 110.78 yen from 110.97 yen. The euro rose to $1.1738 from $1.1732.
OIL: Benchmark U.S. crude gained 8 cents to $69.38 per barrel in electronic trading on the New York Mercantile Exchange. The contract added 78 cents to settle at $69.30 per barrel on Wednesday. Brent crude, used to price international oils, rose 44 cents to $74.37.