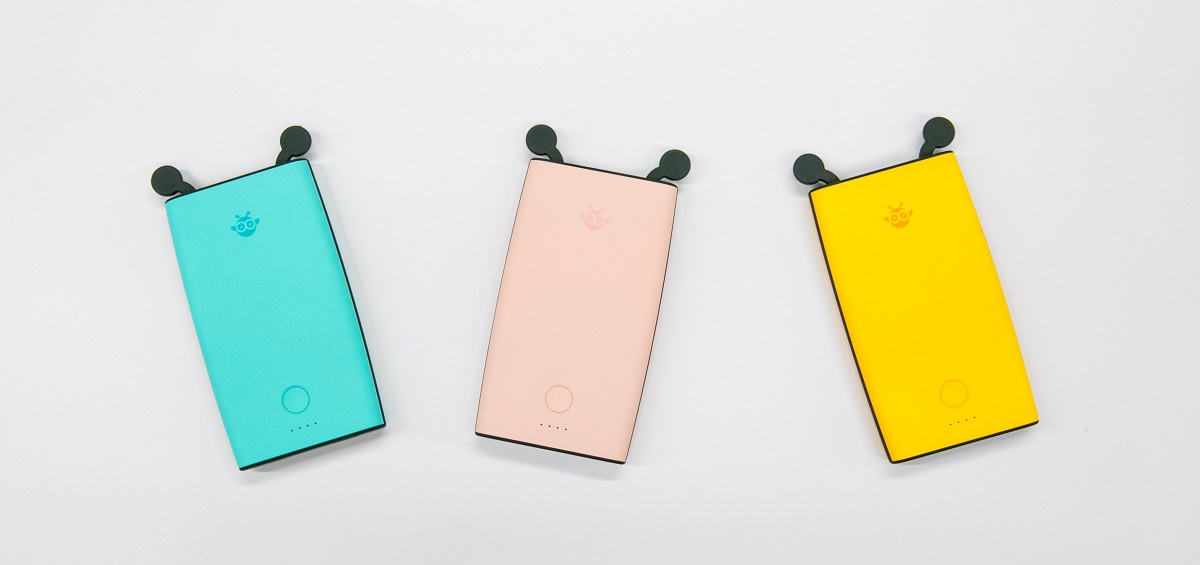 As the popularity of smartphones, tablets and digital wearables increase among consumers, the demographic of those users seems to be getting younger and more demanding.
With more teens and preteens having their own mobile device—whether it's an Android smartphone or an iPad—the necessity of staving off that dreaded low-battery warning can be mission impossible sometimes.
More than just a standard means of communication, mobile devices are becoming more like personal computers for the youth, given the amount of technology and power found in today's portable devices.
Outside of phone calls and texting, mobile devices can be used to run various educational apps, plan out your days, uploading your favorite photos or videos to social media accounts, and even play games.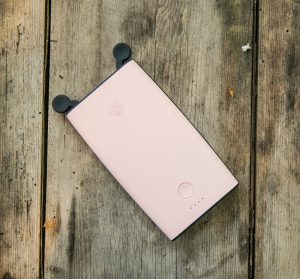 But what if these youngsters find themselves away from a wall socket, and their phone is about to suck up the last remaining power before it dies? For instance, if they were outdoors during an after-school football practice?
Most people have turned to mobile power banks to assist with this, but there's a new kid on the block that is launching at the end of 2018. With a large variety of other unreliable and clunky power devices, the kids may as well get their hands on the "best power bank available."
Introducing, Beezer your favorite mobile power bank.
The world's most advanced portable charger is on its way for this generation of kids and young adults to stay fully charged anytime, anywhere.
Outdoors, indoors or wherever you may roam, Beezer is a must have accessory to compliment your phone or smartwatch.
The Beezer's design is small, sleek and durable as it is powerful. The pocket friendly sized device can be carried around easily and be ready to charge whatever phone or tablet is in desperate need of some voltage.
With 10,000 milliamps, it's as powerful as the current leaders of the power bank industry. It stacks up with the best of other power banks with comparable output.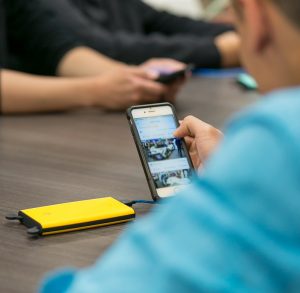 So if you and a few of your friends are in need of a desperate charge and away from an outlet? Beezer's got you covered, and your friends too!
With its unrivaled power capacity, Beezer has the output to fully charge three phones.
With its standardized USB ports, it's able to charge your iPhone or your buddy's Android, and another mobile device: A high-speed charging USB-C port for Android phones, and a standard charging USB-A port for other devices.
And users won't be left powerless for very long with Beezer's 12-Watt fast charge.
Cramming on a deadline to get your assignment into your teacher's inbox and your iPad is about to go shutdown with the low battery warning? Beezer, can charge that up as well, actually twice if you need some serious screen time.
Despite its slim and light design, the Beezer is really durable. Unlike a fragile phone screen, you won't have to worry about replacing your device if you fumble it out of your pocket on a hike or at the skatepark. It's built for the active lifestyle of our youth today.
That durability also plays into Beezer's mission of keeping things pretty green during the manufacturing process. Because of its reliability and structural integrity, Beezer will not be adding to the mass of discarded electronics in our landfills, it's built to last longer than most of our phones today.
Though Beezer can keep itself pretty safe from falls, it also has its users in mind as well. Manufactured with the world's most advanced lithium-ion polymer battery, it is designed to protect users and their devices from power surges and other safety issues.
With its overall functionality and reliability, the Beezer's aesthetic design wasn't neglected either.
Users have an option to choose between three vibrant colors—pink, blue, and a retro yellow.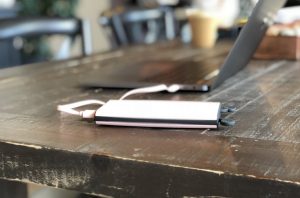 You can purchase your very own Beezer soon at www.beezerpower.com and if there's an issue, Beezer has got your covered with its exchange policy.
A charger that is versatile, durable, stylish, portable and all-around reliable, there's no reason to settle for anything less than a Beezer.
So, to keep up with the demand of your mobile devices and powered up to keep connected, you should really consider Beezer to become your phones best buddy.
Stay updated with Beezer on social media by following them on Facebook or Twitter. Get Beezer and find out what all the buzz is all about!