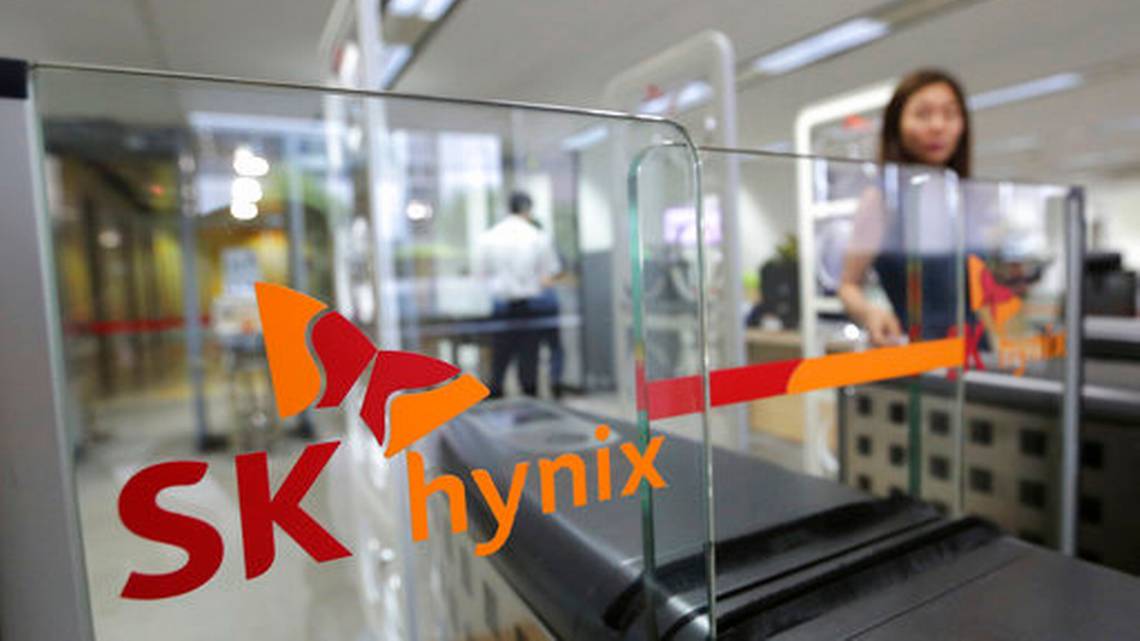 South Korean chipmaker SK Hynix said Thursday its quarterly net profit surged 75 percent to a record high, as soaring global demand and tight supplies hiked memory chip prices.
SK Hynix said its April-June net income was 4.3 trillion won ($3.8 billion), compared with 2.5 trillion won a year earlier. The result beats the analyst consensus of 3.9 trillion won, according to market data provider FactSet.
SK Hynix, the world's second-largest memory chipmaker after Samsung Electronics, said its sales and operating income were also at historic highs.
Sales jumped 55 percent to 10.4 trillion won ($9.3 billion). Operating profit surged 83 percent to 5.6 trillion won ($5 billion).
SK Hynix said global demand for chips that process data in servers, personal computers and mobile computers soared, but global supplies could not catch up, resulting in higher memory chip prices.
The South Korean chipmaker said the sky-high demand for memory chips would not ease soon. Companies in the United States and China are scaling up their investment in data centers, while new cloud services that also require memory chips are set for launches, propping up demand for the microchips during the second half of this year, it said.
Global smartphone makers including Apple and Samsung Electronics are due to release new models with higher memory capacity, continuing to drive demand for mobile memory chips during the typically high demand season, according to SK Hynix.
But production of memory chips will not grow as fast as demand. Global chipmakers have been challenged to increase their capacity partly because production processes have become increasingly sophisticated. SK Hynix said the current supply shortages in the global market for DRAM chips, a type of memory chips, will continue for the rest of the year.