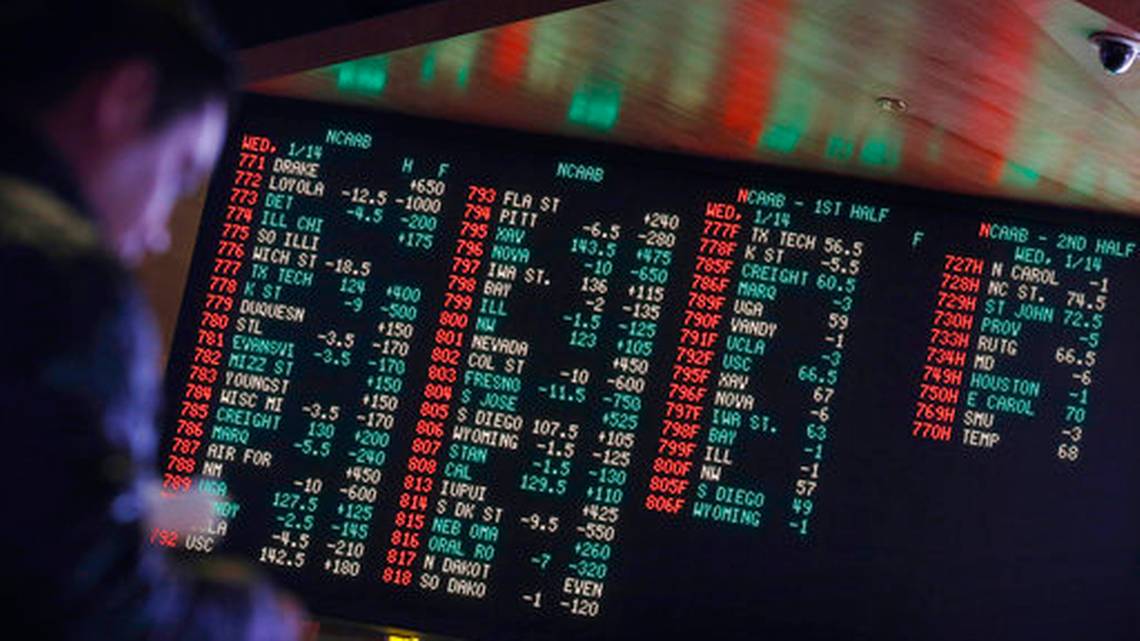 Nevada gambling regulators rejected a proposed settlement on Thursday with a troubled sports books operator, which admitted to taking unlawful bets and making inaccurate payouts, and suggested revoking the company's license.
The Nevada Gaming Commission deemed the suggested $250,000 fine against CG Technology too low when compared with the multi-million-dollar fines previously paid by the company. With the company's CEO present during a public meeting, commission members chastised the operator for its persistent regulatory troubles.
"Basically, you've been called into the principal's office three times, and each time, it's maybe a little bit different but a lot of it is repeat issues," commissioner Deborah Fuetsch said. "And you've been given the opportunity to make the business right, and that hasn't happened. And because you can't get your business in order, you are damaging the reputation of the gaming industry of the state and the integrity of the game."
The company paid fines of $5.5 million in 2014 and $1.5 million in 2016 to settle disciplinary actions. The first fine is the largest settlement penalty in state history.
CG Technology is now facing a four-count complaint after the company reported a number of issues to the Nevada Gaming Control Board. The operator told regulators it had accepted wagers on its mobile app from customers outside Nevada; underpaid or overpaid customers; took wagers on college football games that had ended already; and incorrectly set up a satellite sports betting station at a Super Bowl party this year that had a different point spread and total over-under than what other patrons were offered.
The board and the operator had reached the settlement over the complaint earlier this month, but it was up to the commission to give final approval.
The commission's decision Thursday represented the first time in eight years that a proposed settlement from the board was rejected.
CG Technology CEO Parikshat Khanna declined to comment after the meeting.
The company runs the sports books at the Cosmopolitan, Venetian and Tropicana casinos on the Las Vegas Strip, as well as the M, Hard Rock, Palms and Silverton casinos. It was the first company licensed by state regulators to manufacture and operate a mobile gambling system.
Gaming Commission chairman Tony Alamo during a meeting said he had "zero appetite" to move ahead with the settlement. He added he would not consider a revised settlement with a fine lower than the most recently paid by the company and that the license revocation is not off the table.
"The country is watching," Alamo said as sports betting expands across the U.S. "Frankly, we are the gold standard."