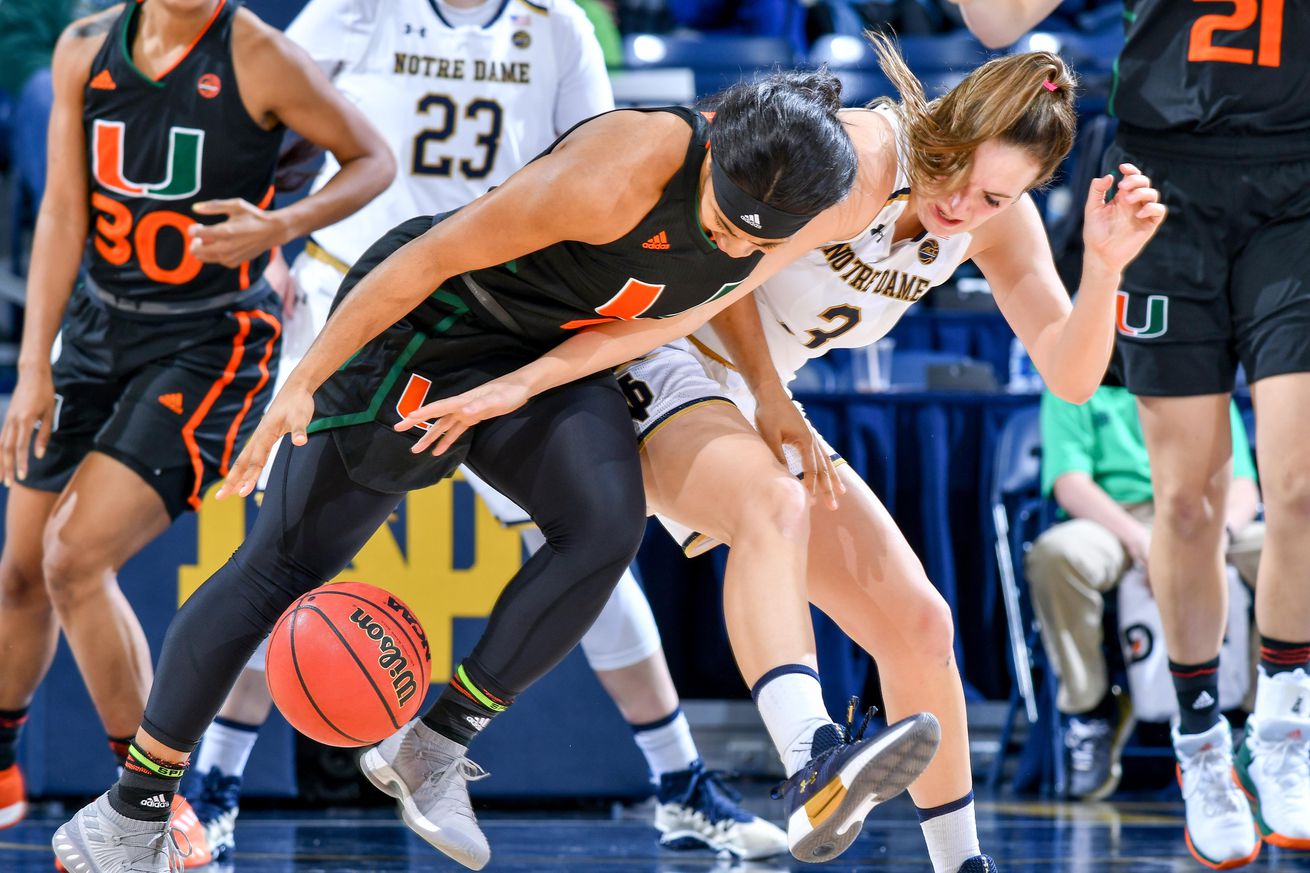 The women's season resembled the season of their male counterparts, and next year both programs will deal with losing their best performer.
In this week's edition of the Non-Revenue Sports Recap, we look back at the 2017-18 Women's Basketball season. The Lady Canes are led by head coach Katie Meier, who just completed her 13th season in Coral Gables. The 2017 inductee to the UM Sports Hall of Fame was named the AP Coach of the Year in 2010-11, and USA Basketball Coach of the Year in 2014 after leading the USA U19 team to the 2013 FIBA U19 World Championship. The program has become an ACC contender year-in and year-out under Meier's tutelage, and the 2017-18 season was no different.
The Miami women compiled a 21-11 record, just a game off of the men's 22-10 record, and a 10-6 conference record, once again a game behind the men's 11-7 record. The Lady Canes had 3 wins against ranked opponents, and went 13-5 at home on the season. After finishing 6th in the ACC regular season standings, the Canes defeated Wake Forest in the first round of the ACC Tournament before bowing out the #11 ranked FSU women in the quarterfinals.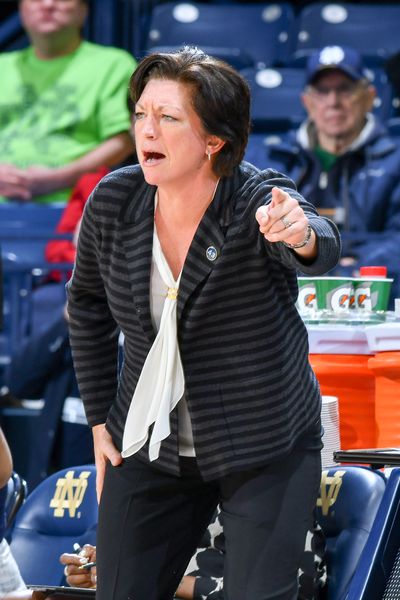 The Canes 21 wins were enough to secure the 8th seed in the East region of the NCAA Tournament. It was the program's 4th consecutive tournament appearance, and 7th in the past 8 seasons. Their first round opponent, for the second season in a row, was the Quinnipiac University Bobcats (28-5 on the season). Unfortunately, for the second season in a row, Miami fell to Quinnipiac, 86-72. While the Lady Canes dominated the Bobcats inside, winning the rebounding battle (40-32) as well as points in the paint (36-22), Miami was undone by their 17 turnovers and poor shooting from deep (28%) and the free throw line (57%).
Senior forward Erykah Davenport led the Canes in scoring (12.5 points per game), rebounding (8.6 rebounds per game), and field goal percentage (54.9%) en route to second-team All-ACC honors. Sophomore guard Mykea Gray will lead the Miami women next season, as she proved she can shoulder the load by averaging 11.2 points and 2.3 assists per game, and fellow sophomore Endia Banks will help solidify the Lady Canes backcourt after averaging 7.7 points and 2.7 assists per game.
Congrats the Miami Women's Basketball team, and check back next week for more recaps of the Canes' non-revenue sports!